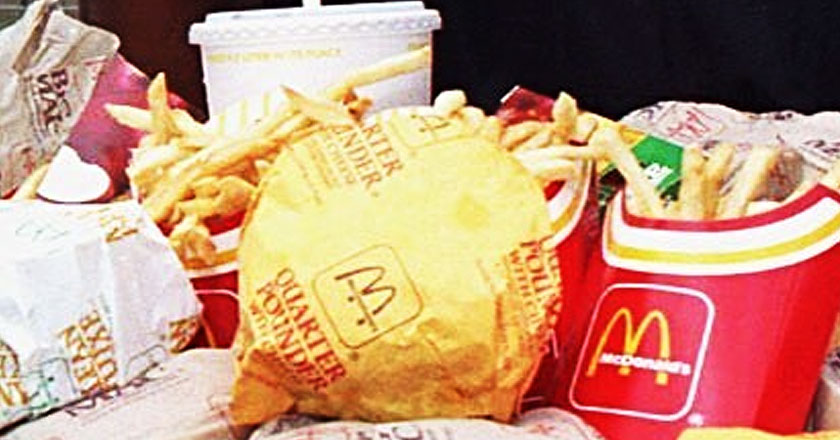 One of the biggest multinational food franchises in Pakistan, McDonald's is allegedly in trouble over importing expired chicken and beef from an infamous Chinese supplier, Husi Food Co.
Husi Food Co. which was shut down for mixing expired chicken and beef with fresh ones and repacking had been exporting beef and chicken to the importers of McNuggets and McCrispy Burger Patties for McDonald's Pakistan i.e. Siza Foods Private Limited and Gam Corporation Private Limited.
The two importers, according to the customs record imported 41 tons and 71 tons of Chicken Products from the Husi Food Co.in the month of June this year. Report claims that both the companies were importing from Husi Food Co. before its operations were discontinued.
Speaking to Dawn.com, Mr. Jamil A. Mughal, the director marketing and development of McDonald's Pakistan said,
"McDonald's does not receive any products from the factory in question that is Husi Shanghai. We have never imported these products from Husi Food Shanghai."
He further added,
"Our products come only from Husi Beijing factory which has been cleared by FDA and it does not have any issues whatsoever. Further, we also import chicken products from Mac Food Malaysia. We have been changing source of imports at different times."
Although the allegations on Husi Food Co. have been proved and the factory's operations have been discontinued by the Food Safety authorities, but the rumored association of this multi-national food chain with such unhealthy mischief is still under question.
According to Food and Health experts, the custom authorities in Pakistan lack the facilities used for checking of the imported food products, instead they rely on the certification provided by supplier.