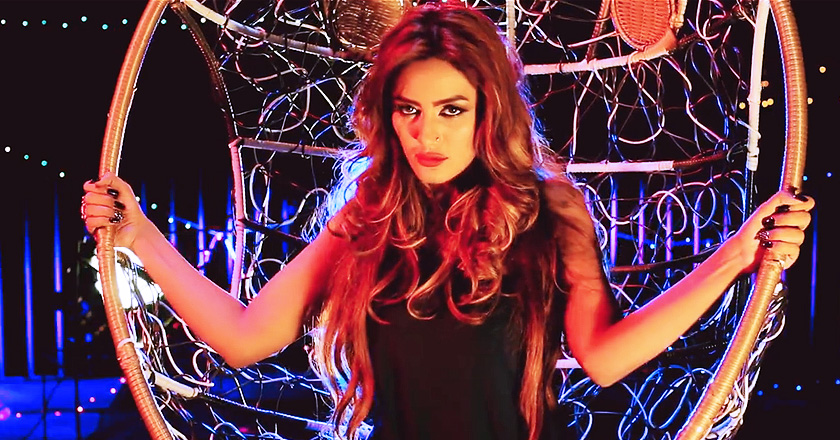 Mathira's latest venture is none other than her own version of the hit Punjabi song 'Neray Aah'. Mathira stays true to her roots & the song portrays her as the sultry diva that she is, all the while she plays with snakes. The song 'Neray Aah' was made popular by Rachel Viccaji & Overload on an episode of Coke Studio, a one of its kind music platform in Pakistan.
Watch the full song below:
[fb_embed_post href="https://www.facebook.com/BeyondStudiosOfficial/videos/861225307285261//" width="550″/]
Watch the teaser of the song below:
According to Mathira, the new album will have all fast party songs and the first one, out of the five already recorded, will be something "out of the box".
Having worked with stars of the likes of Josh, this time round Mathira will be collaborating with a number of musicians including Jibran Khan, Zohaib, Shjar and Arsal.
Mathira's 'Neray Aah' is all set to release July, 2015.
Credits:
Singer: Mathira
Song: Neray Aah
Director: Arsal Khan
Presentation: Jibran Khan
Label: Beyond Records
Music: Shajar Fakhar