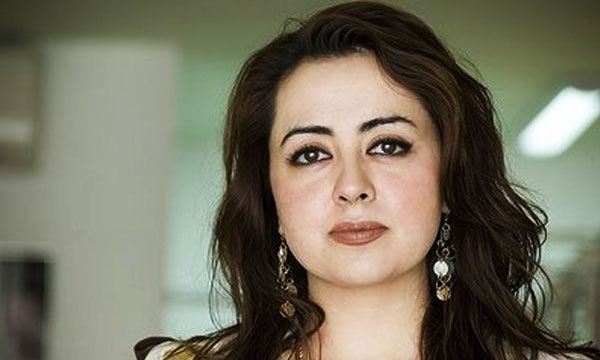 Popular Pakistani fashion house, Maria B, has accused Indian Textile House, AA Fabrics, of blatantly copying 10 of her "Mbroidered" Eid Collection designs and selling them as cheaper replicas.
With Pakistani fashion industry's recent prosperous boom, it was inevitable that cheap replicas would find their way into the market; however, it came as a surprise to local designers when the same happened across the border.
Read more: Sana Safinaz to Take Legal Action Against Sellers of Fake Designs in Pakistan
According to Express Tribune, the Mumbai-based textile house AA Fabrics shamelessly stole 10 designs of Maria B's exclusive Eid collection which were branded as Mbroidered. The plagiarized designs are being sold at half the price of originals, using former Bollywood actress, Karisma Kapoor as the model.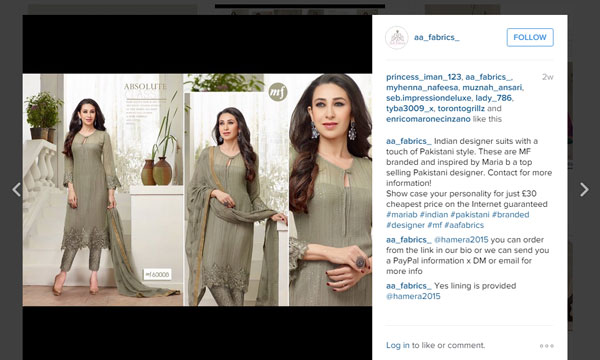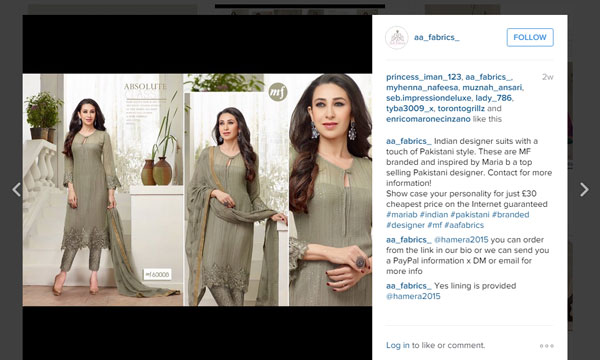 While the culprits give Maria B the credit for "inspiration", the designer claimed to Express Tribune that all the designs are simply a cheap duplicate and called it a "criminal activity".
Maria B has a standing collaboration with another Indian textile house, Sahiba Textiles, to collaborate twice every year to create designs. However, the particular replicated collection was not part of the deal with the AA Fabrics.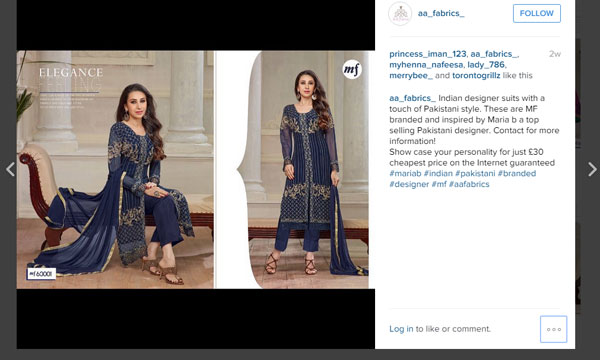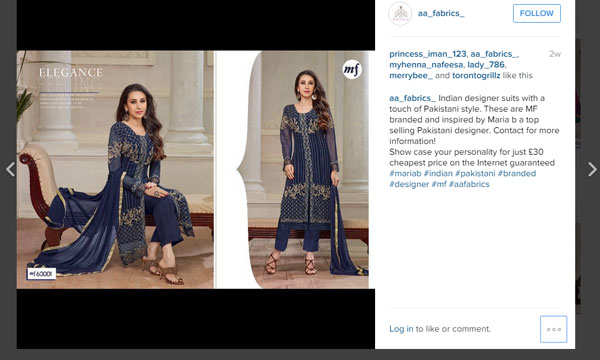 When requested to confront AA Fabrics on the matter, Maria's usual distributors in India refused to do so, claiming that their piracy laws were as ambiguous as those in Pakistan.
Read more: Nida Khurram Denies Accusations of Copying Portuguese Designer
While designers worry about their collections being plagiarized, there is nothing much they can do, with the copyright and design registration processes being too bothersome.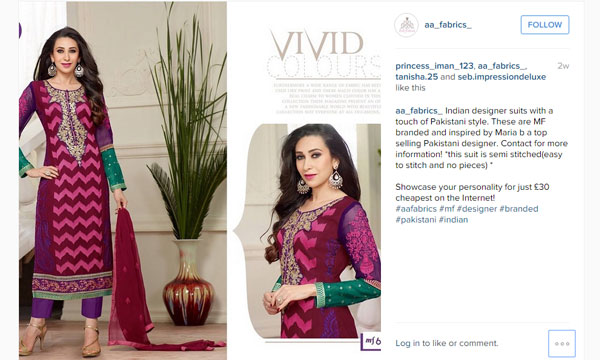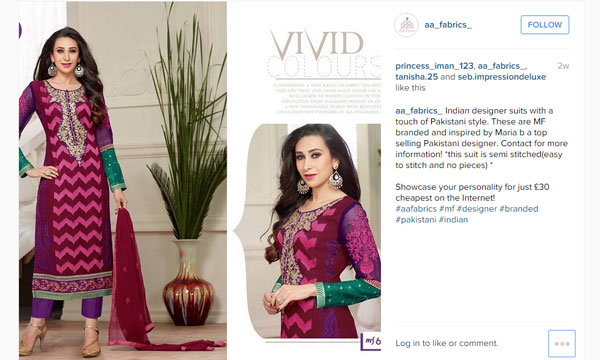 The situation is worse here in Pakistan where copies come out within weeks of the original design's launch and there are absolutely no copyright laws in order to avoid plagiarism.