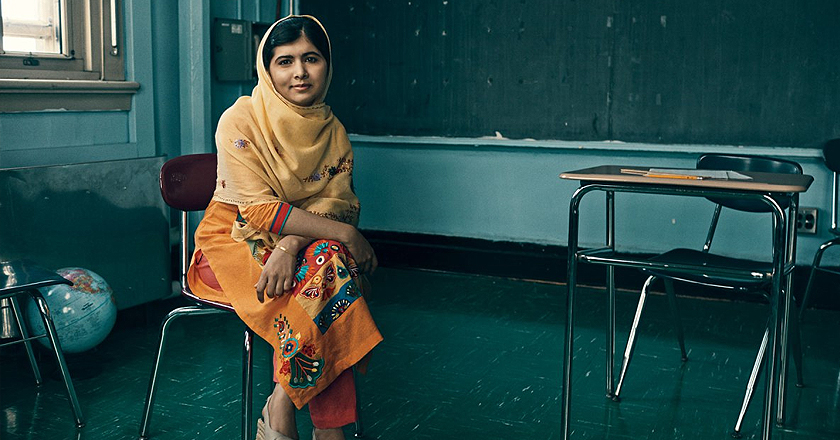 The youngest ever Noble Prize winner and educational rights activist, Malala Yousafzai is to donate a mighty sum of $50,000 for the rebuilding of the demolished schools in Gaza.
"I am honored to announce all my World's Children's prize money will go to help students and schools in an especially difficult place in Gaza", said Malala in an announcement for her kind contribution
While receiving award of the World's Children Prize, she declared that she will contribute all the award money to United Nations Relied and Work Agency (UNRWA) to take a part in the reconstruction of UN schools that were recently bomb during the onslaught in Gaza strip.
"Palestinian children have suffered terribly and for too long. We must all work to ensure Palestinian boys and girls, and all children everywhere, receive a quality education in a safe environment. Because without education, there will never be peace", Malala remarked
Around 65 schools in Gaza will be re-established via Malala's donation money.
"The needs are overwhelming more than half of Gaza's population is under 18 years of age. They want and deserve quality education, hope and real opportunities to build a future," Malala added.
UNRWA's commissioner general Pierre Krähenbühl was "deeply touched" by the Pakistani teenager's generous gesture.
"It would lift the spirits of a quarter of a million UNRWA students in Gaza and boost the morale of our more than 9,000 teaching staff there", he said praising Malala.
The survivor of a shot straight in the head, the 17- year old Malala has reaped quite a global popularity for her efforts in the struggle for education of young girls. She has the honor of being the first one to receive the Children's Prize and also bagged the Noble Prize in the same year.