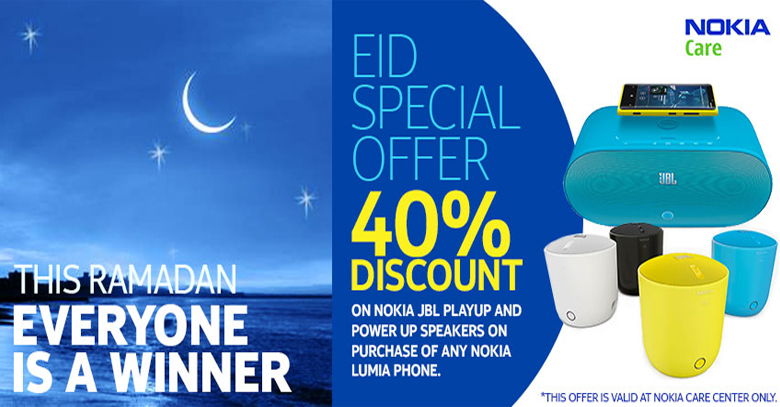 KARACHI, AUG 7th – Nokia Lumia plans to provide 40% discount on must-have accessories if you buy a Lumia phone this Eid.
The accessories include JBL Play-Up and Power Up speakers that would bring out the overall experience of the Lumia phone series.
This offer is valid in a few designated outlets across Pakistan. People could walk into these outlets and make their purchase if they're looking for a strong yet sophisticated Windows phone.
This exclusive offer is set to captivate audience which is looking for a Smartphone that fits their budget and guarantees lasting quality and performance. With this massive discount, it would give new purchasers a benefit with accessories and sleek phone.
Nokia has always come up with a variety of promotional offers every Eid. Last year, the launch of Nokia 510 and Nokia Asha 308, just before Eid, managed to spur the Smartphone industry.
It is a step by Nokia to gain its lost market share and with their current offer, every customer of Nokia will be thoroughly satisfied.