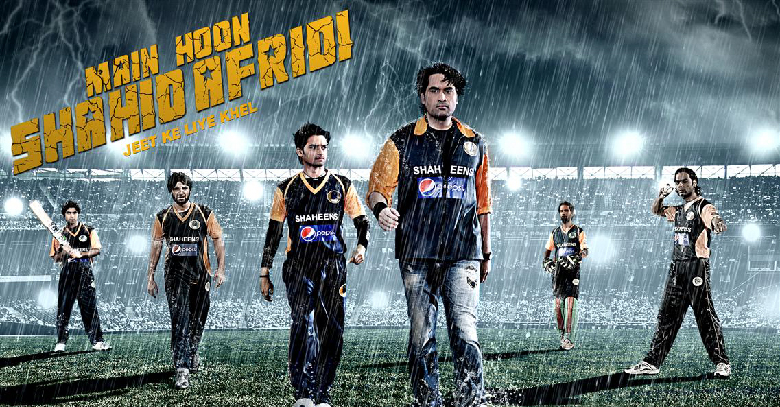 Pakistan's first sports-based movie hits cinemas on August 23rd. The premiere is being organized by Pakistan's leading Public Relations (PR) company, Catalyst PR and Marketing company.
As the name suggests, the movie is based on the popular Boom Boom sensation, Shahid Afridi, and is a production of Six Sigma International, founded by Humayun Saeed.
The actor-turned producer wanted to package entertainment in such a way that it appeals to the masses and hence, used the most popular sport of Pakistan, cricket, as theme for his debut movie.
'Main Hoon Shahid Afridi' is based on the hardships and struggles of those cricketers that have made Pakistan proud through their achievements. The story unravels as a boy makes his name and learns to still hold onto his dreams despite the hardships and the atrocities in the field.
The movie spurred a little controversy when Afridi came across a few scenes which he deemed 'inappropriate'. Since, he belongs to a strict Pathan tribe, his concerns regarding the movie are valid.
Considering the movie has been positioned on Pakistan's popular player Shahid Afridi, the movie is guaranteed to generate a lot of interest in the audience. With cricket as the theme of the movie, all cricket lovers and followers of Pakistani players are expected to flood cinemas, to enjoy and show their support, uniting once again due to the most loved sport.