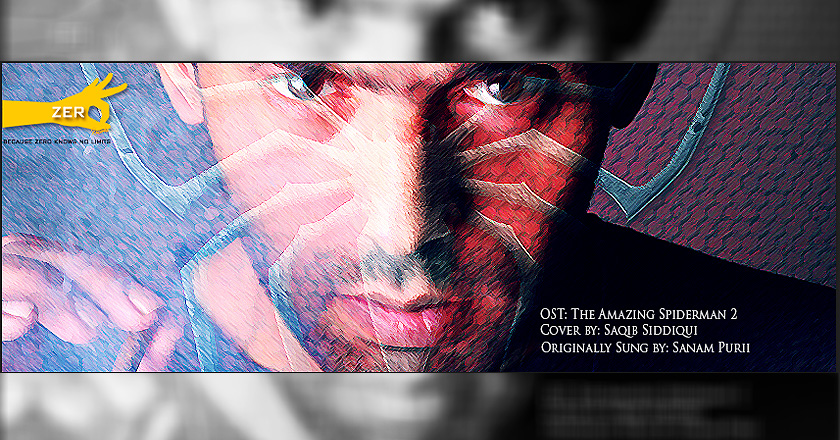 The renowned music director Saqib Siddiqui has adapted the OST of the upcoming movie The Amazing Spider-Man 2, Mai Hoon.
Originally sung by Indian artist, Sanam Puri, the song has been produced by Sony Music India for the promotion of the upcoming movie. Saqib Siddiqui has adapted the lyrics, added his own music and lent his voice to show the pop stars of today "how it's done".
In spite of not being a professional singer, Saqib Siddiqui has done more than justice to the song and we are sure Sanam Puri, a huge fan of Pakistani music, would appreciate it too.
Previously, Pakistani band Strings has sung the OST Na Janey Kyun for the promotional campaign of Spider-Man 2 (2004).
Enjoy the song by Saqib Siddiqui here: