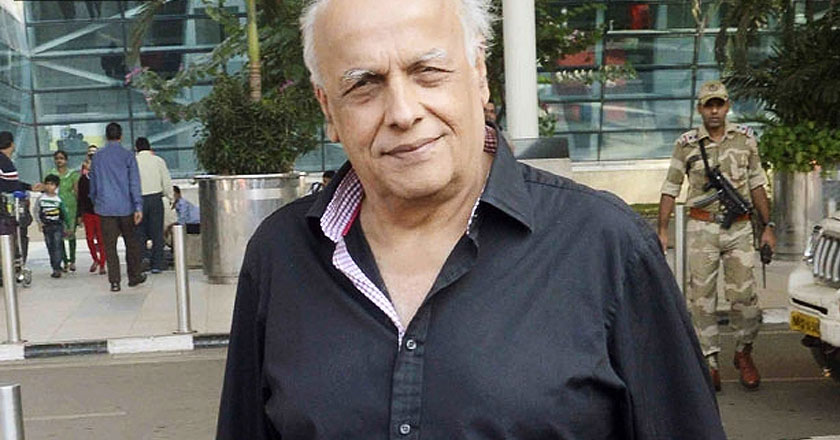 Legendary filmmaker, Mahesh Bhatt, believes Bollywood is the inspiration behind the revival of Pakistani cinema.
Calling himself the facilitator of cultural dialogue between the neighboring countries, Mahesh Bhatt gives Bollywood credit for the recent changes in Pakistan's film industry. Having recently visited Karachi for the theatrical adaptation of his movie, Daddy, the veteran filmmaker claims that Pakistanis have gotten a "new lease of life"thanks to Indian actors.
With posters of Indian movies ruling the local cinemas and Bollywood actors endorsing local brands, Mahesh Bhatt sees it as proof of Pakistanis relying more on neighbors' film industry than their own.
He further claims, in his interview with IANS, that the Pakistani cinema is non-existent. However, he is impressed with our local performing arts with his movie's adaptation receiving a houseful response at theInternational Theatre Film Festival 2015 at NAPA, Karachi.
Bollywood movies had been banned for decades in Pakistan resulting in cinemas doing poor business and eventually, shutting down. However, with the ban lifted in the year 2006, not only have new cinemas opened up in the country but they are thriving well too.
Read more: Ali Zafar turns down Bollywood for Lollywood
While Bollywood movies are well received and are an inspiration, not all credit for our local film industry's revival goes to our neighbor. The commercial movies might have an element of inspiration from Bollywood movies, but some of the global hits like Khuda Kay Liye, Ramchand Pakistani, Waar, Seeds and Saving Face were all the result of our own hard work and talent.
Read more: Indian Actor Rajpal Yadav to Star in Pakistani Movie 'Sawaal 700 Crore Ka'
Similarly, our thriving small screen industry, here and in India, also has a powerful role in the next step in the film industry. Moreover, the trend of neighboring stars ruling local industries is also being reversed with actors like Fawad Khan gracing magazine covers and being the preferred choice of renowned Bollywood directors.