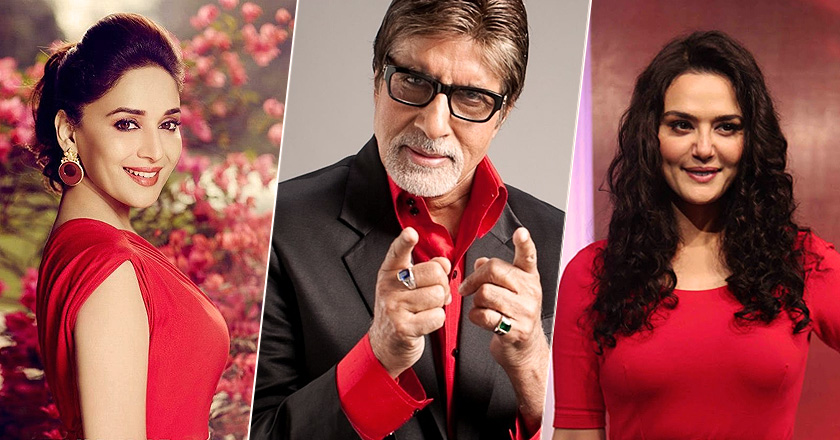 Nestle India's Maggi noodles have landed top notch Bollywood stars in hot waters for endorsing the popular instant noodles that are proven to be potentially dangerous to human health.
Mega stars Amitabh Bachchan, Madhuri Dixit and Preity Zinta have been accused of promoting unhealthy products using their stardom and face legal charges under sections 270, 273, 276 and 420 for malignant act likely to spread infection of disease dangerous to life, sale of noxious food or drink, sale of drug as a different drug or preparation and cheating and dishonesty respectively.
A man in Muzaffarpur, India, fell ill after consuming a packet of Maggi noodles that he bought locally, forcing him to file a complaint.
Following the complaint and FDA findings of excessive amounts of lead and flavor enhancer, MSG's presence in the noodles, cases have been filed against Nestle officials and the stars for endorsing the said brand.
Not only have FIRs been filed against these Bollywood stars but the court has gone as far as allowing the police officials to arrest them, during the investigation if need be.
Regarding the controversy, Amitabh Bachchan, who was previously the brand ambassador for Maggi, said that he had checked, regarding the product quality, with Nestle before agreeing to endorse the product and included clauses of legal protection by the company in his contract, if there ever was a need.
On the other hand, Madhuri Dixit, who is currently serving as the brand ambassador, resorted to Twitter to clear the air.
Like most of India, I have enjoyed Maggi noodles for years. I was very concerned after recent reports and met with the Nestle team (1/3).

— Madhuri Dixit-Nene (@MadhuriDixit) May 30, 2015
Nestle explained that they always place the consumer first and have the highest quality standards. (2/3)

— Madhuri Dixit-Nene (@MadhuriDixit) May 30, 2015
Nestle has reassured me that they adhere to stringent testing for quality and safety and are working with the authorities closely.

— Madhuri Dixit-Nene (@MadhuriDixit) May 30, 2015
However, Preity Zinta could not help cracking a joke or two over the rather redundant charges, seeing as she endorsed the brand over 10 years ago.
Reading the news about me being sued for doing the Maggie commercial over 12 years ago ? 12 years ago ? How does that happen ?

— Preity zinta (@realpreityzinta) June 3, 2015
Time for a quick #pzchat ! Have 2 minutes for it ?? sorry couldn't resist ?? Ting !

— Preity zinta (@realpreityzinta) June 3, 2015
Ok guys thank you for our 2 minute chat… Gotta run ! Love u guys ????

— Preity zinta (@realpreityzinta) June 3, 2015
This is not the first time Bollywood, or even Hollywood stars, have faced legal woes on account of endorsing unhealthy products or farfetched claims by brands.
Previously, stars like Kashmira Shah, Govinda, Genelia D'Souza, Lloyd Bridges, George Hamilton, Pat Boone, Gong Li and Fan Bingbing have been under legal predicaments for similar brand endorsements.