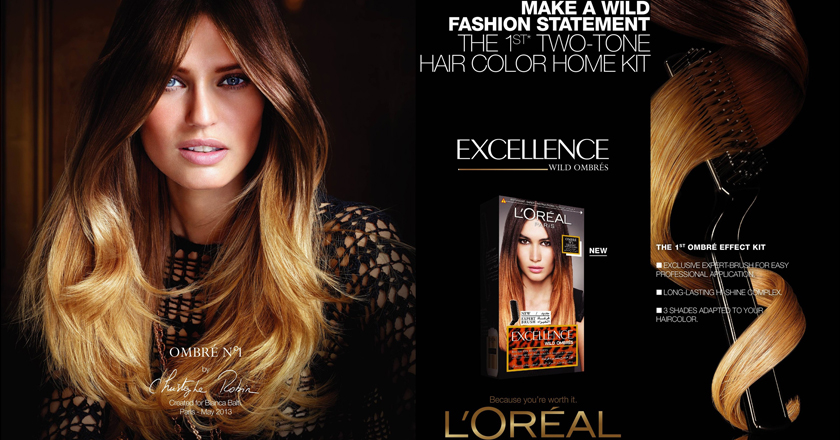 For the very first time in Pakistan, L'Oréal Paris introduces its dip-dye hair color kits, Wild Ombré.
The Ombré hair look includes dual hair color for hairs, a comparatively new fashion trend in Pakistan. WithLÓréal Paris's Wild Ombré, it is much easier to achieve the classy dual hair color fashion look. This new range of hair colors by L'Oréal is now available in market with a price tag of Rs. 1,200.
Consisting of lightening cream technology and a care complex with nutria-caramides and Hi-shine, this new range of colors by L'Oréal Paris allows customized results along with silky hairs. Along with the product itself, L'Oréal also gives a patented expert brush for easy combing and adaptive looks.
The general manager L'Oréal Paris Moazzam Ali explained about the product in these words,
"We are proud to expand our diverse portfolio of beauty products available in Pakistan with the L'Oréal Paris Excellence Wild Ombrés hair color range. Ombré is currently the hottest trend in hair color right now and is the new fashion forward way to lighten your hair. Using our 100 Years of global expertise in Beauty, L'Oréal Paris has used innovation in modern hair color practices to make this fashionable and trendy look achievable through an easy to use hair color kit. It has never been easier to get the on-trend Ombré look yourself!"
More information about the product can be found at L'Oréal's Official Facebook page.