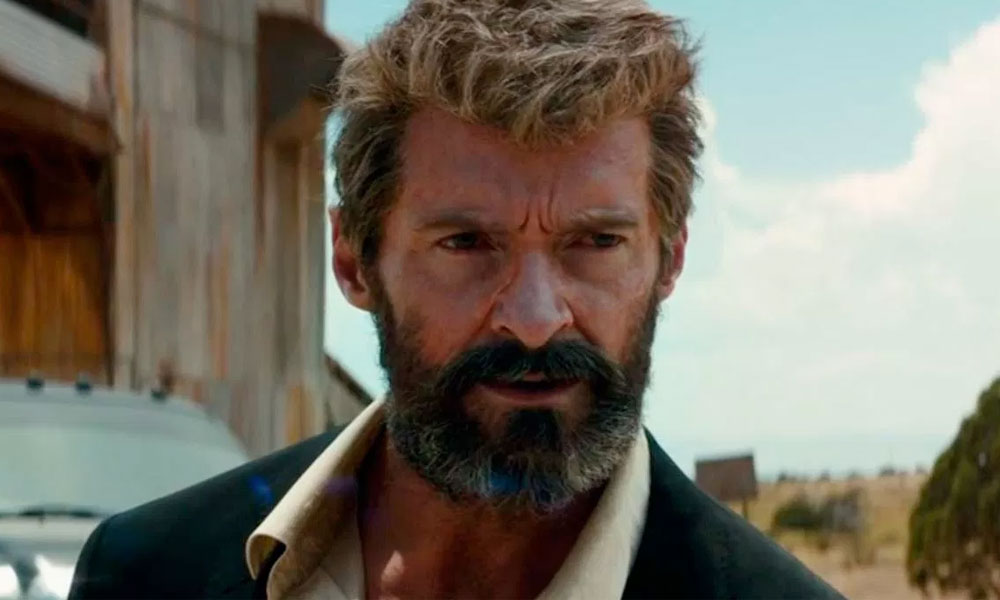 While 2013's 'The Wolverine' wasn't a huge success, Logan seems to have smashed it everywhere! The movie has already done a business of  237.8 million USD at the box office and it was released just 10 days ago!
Hugh Jackman reprise his role as Logan aka Wolverine. However, this time around, the focus was more on his human side than on his mutant supernatural one. Patrick Stewart starred as Professor X and Dafne Keen as Laura.
The plot of the movie shows Logan in the near future, caring for an ailing Professor X somewhere on the Mexican border, until he is assigned a mission but not the one you'd expect.
The reviews for the flick are amazing and if you weren't already planning on to watch it, you might want to after reading the reviews.
Twitter has been pouring in with the praises for Hugh Jackman and the Marvel movie. From celebrities to fans – everyone finds it heartbreakingly beautiful:
Lads Logan is incredible, what a journey. A different side of wolverine

Pat Your vulnerability was bang on

— ANGUS O'LOUGHLIN (@Angus_OL) March 10, 2017
#Logan My God what a masterpiece of a movie.. Hugh Jackman, you really are the only true Wolverine!!

— Ørjan Nilsen (@orjan_nilsen) March 8, 2017
Just saw "Logan." What a movie!! Great job on this one!

— Lance Briggs (@LanceBriggs) March 9, 2017
Logan is a must see. Best X-men movie there ever was

— John Bain (@Totalbiscuit) March 9, 2017
So @WolverineMovie has everything I need in a movie! @RealHughJackman was incredible! Awesome evening at the pictures thanks @Melissajames91

— Oliver Savile (@oliversavile) March 5, 2017
6 Claws up for @WolverineMovie – the pain- the rage- the love- the battle of eternal life- 👏🏻👏🏻👏🏻 https://t.co/VwP5OSooM1

— Zac Efron (@ZacEfron) March 9, 2017
If you haven't seen the Logan movie you need to go see it. Hands down best X-Men movie ever put out

— Danny Fernandes (@DannyFernandes) March 8, 2017
Still can't get over @WolverineMovie !! BEST XMEN movie ever! #logan #xmen 🔪🔪🔪

— Brian Cua (@djbriancua) March 8, 2017
Wow. Logan was incredible. A perfect movie IMO. Action was incredible, so many feels.

— Mike Carr (@OpTicDi3seL) March 8, 2017
What a great movie….loved it…one of da best X men series film…. #Logan #loganmovie amazing pic.twitter.com/jpr3I8v8rQ

— Fakhr-e-Alam (@falamb3) March 7, 2017
Wow just wow #Logan was just amazing and emotional with a shocker.Hats off to Hugh Jackman for his perfect acting 😍

— Emma Watson (@EmmasUniverse) March 7, 2017
#Logan was fantastic

— Joe Manganiello (@JoeManganiello) March 5, 2017
Logan was such a good movie fam!!

— aa9skillz (@aa9skillz) March 8, 2017
Wow. 'Logan' is so so so so so good!! Such a great movie.

— Phillip Phillips (@Phillips) March 7, 2017
#logan was flat out inspiring. Heart, intelligence, originality. This, Dark Knight… You leave wanting to do better work. #bestfeeling

— Scott Snyder (@Ssnyder1835) March 10, 2017
#LoganMovie is definitely one of the best movies of 2017! (And it's just March!) Kudos to #HughJackman #PatrickStewart & #DafneKeen 👍🏻 #Xmen

— BeatlesFass (@BeatFassbender) March 9, 2017
Btw saw #loganmovie last night. It was amazing but extremely sad 😢

— Madison Miller (@Madison89Miller) March 5, 2017
Praise for Jackman is well-deserved as his hard work is evidently seen in his epic performance:
Hugh Jackman's insane ADR session for #Logan 😱 pic.twitter.com/HXX2mL2rlm

— Machinima (@Machinima) March 7, 2017
Some even went ahead and made artwork as an homage to Logan!
No one can replace @RealHughJackman as Wolverine.#Tribute #loganmovie #LoganWolverine #logan pic.twitter.com/6u547ZRkCo

— Geek in town (@geekintown21) March 5, 2017
Short break from drawing and a Mero forgets how to draw. Imma make some quick doodles #Logan pic.twitter.com/Bv1SCzHfgK

— Mero (@banemeee) March 7, 2017
try not to cry #Logan pic.twitter.com/isWqVf03fs

— Sid (@StarLordSwanson) March 8, 2017
Quick doodle of Logan and Laura ♥#loganmovie pic.twitter.com/Ivk8g2ve7E

— alex stg (@a3107a) March 6, 2017
#Logan How to be a good daddy 🍨🍨🍨🍨🍨 pic.twitter.com/4ozyn25MES

— 肆月遠洋 (@RinEtro) March 9, 2017
Fight to protect the ones you love.#Logan #Wolverine pic.twitter.com/TaSO9gfey0

— Wolver-Steve (@WolverSteve) March 10, 2017
Are you going to watch Logan now? Let s know in the comments below.
Stay tuned to Brandsynario for more updates.