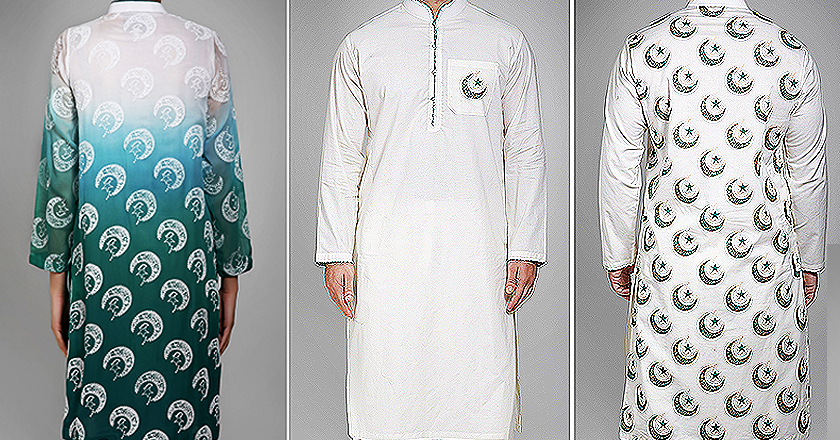 With their new website up and running, celebrated couturier HSY has introduced two new pret lines; "HSY Brings the World to Pakistan" Collection and Limited Edition "Cricket World Cup Kurtas" for both men & women.
HSY's Gulberg Galleria Store in Lahore boasts the availability of the new ensembles. They are also stocked at the newly launched web portal with a price range starting from PKR 8,000 [HSY Brings the World to Pakistan Collection] and PKR 3,500 [Cricket World Cup Kurtas] respectively.
Inspired by the designer's extensive travels and his experiences, the "HSY Brings the World to Pakistan" brand will introduce a themed addition to the collection, based around the culture of a new, dynamic city from across the Globe each month – featuring thematic design elements representative of that city integrated into traditional designs, making the collection a fusion of cultures with a surprise twist. This will start from February 2015.
Commemorating the ICC Cricket World Cup 2015, HSY launches a limited range of Cricket World Cup Kurtas celebrating Pakistan's participation at the prestigious tournament. The Kurtas feature three designs for men and one design for women based in the iconic color palette of Pakistan's National Flag; Green and White.
Speaking about the new collection and the limited range of World Cup Kurtas, designer HSY said, "I want to share the World with my country through this collection."
"We at HSY wanted to celebrate the Nation's love for the sport (cricket), hence, the launch of our limited edition of Kurtas. My team and I wish Pakistan all the best and hope our team can repeat our1992 World Cup winning performance".
The "HSY Brings the World to Pakistan" Collection as well as the World Cup designs will be available at the brand's Gulberg Galleria Store from 10thFebruary 2015, with select designs also available at HSY'S online store.