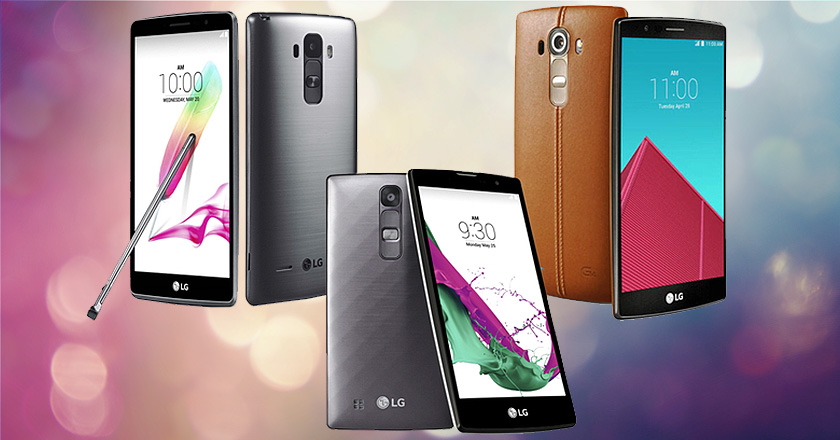 LG has introduced two new low-priced models for the G4 – LG G4c and LG G4 Stylus.
South Korean phone maker LG, only a month after the much-hyped release of its latest flagship phone, the G4, has released two new variants of the smartphone – LG G4c and LG G4 Stylus. The two new phones will be available in markets in the near future for a considerably lower price.
The LG G4c and G4 Stylus are smaller and larger, respectively than the normal G4, but each one promises to offer similar design and features to the high-end device.
The LG G4 Stylus (referred to as the G Stylo in North America) features a 5.7-inch, high-definition 720p display, and LG's standard Rubberdium stylus – a trademark for LG smartphones.
Additionally, it also features a 1.2GHz quad-core processor, with 4GLTE support, 1GB RAM, 8GB internal storage, 3000mAh battery, a 13MP rear camera, and a 5MP front-facing camera.
The G4 Stylus will also be available in a 3G configuration, with a 1.4GHz octa- core chipset, with an 8MP rear camera. The handset comes with a choice of two colors – Metallic Silver and Floral White.
The LG G4c is a smaller variant and is thought to be a mini version of the flagship LG G4 smartphone. It has similar specs to the Stylus and comes without the stylus pen. The smaller 5-inch display is HD 720p while the RAM, internal storage, and processors are the same as that on the Stylus.
The G4c has a comparatively smaller 2540mAh battery and includes and 8MP rear camera and a 5MP front-facing camera. The LG G4c will come in Metallic Gray, Ceramic White, and Shiny Gold.
Impressively, both devices retain the G4's Laser Autofocus feature, and other LG standards like Knock Code, Gesture Shot, and a curved body with rear-mounted buttons, while all the variants of the two phones will run the Android 5.0 Lollipop operating system.
The price of the phones remains unknown, but they will be considerably cheaper than the original LG G4 smartphone.
The LG G4c and G4 Stylus will be released in the extremely competitive smartphone market within the next two weeks and one can expect them to cause some serious uproar!