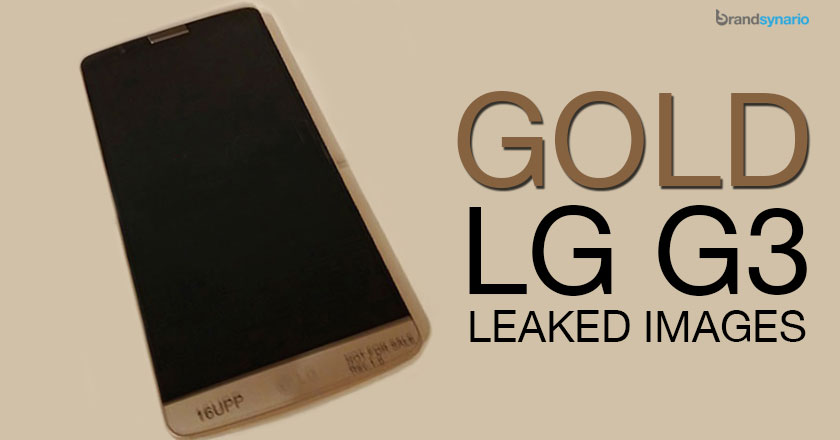 After the launch of HTC One M8 and Sony Xperia Z2, the release of LG G3 is the next big hype in the market. The leaked pictures of the phone's black and white versions have been circulating through the market for quite some time now. 
The most recent leak by GSM Arena shows a handsome LG G3 Gold which holds the largest screen-to-body ratio compared to most of the handsets currently available in the market.
Following the leak of these new G3 Gold high resolution images, information regarding some unique features of the phone have also been leaked, that highlighs quite innovative camera feature that allows the user to take selfies, simply through issuing voice commands or through the sound of a clap.