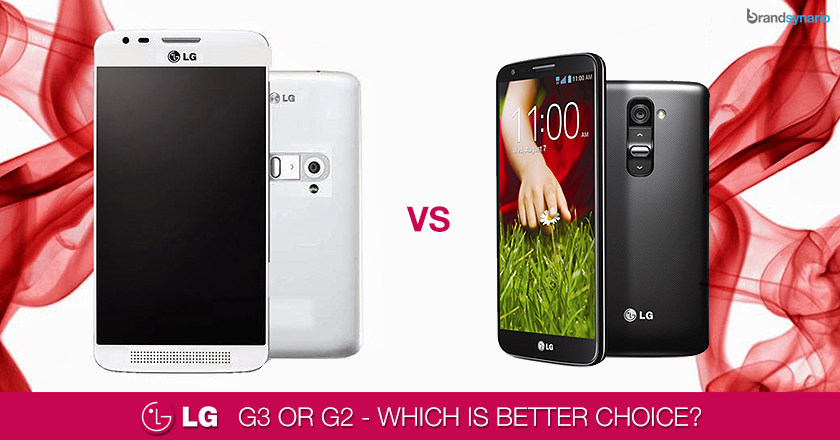 After almost a year, LG is back with another latest addition of LG G3 to its flagship G series. After the immense success of LG G2, G3 is undoubtedly the most anticipated and awaited phone in the market. 
According to many popular tech websites, the users had given G2 a 9+ rating based on its performance; this had raised the benchmark for G3 to quite an extent.
With G3's launch, it seems like LG hasn't led down its users expectations but has far exceeded them.
This latest member of LG's G series not only has a bigger screen of 5.5" compared to G2's 5.2" one, but also holds a lot more in store for LG's users.
Whilst, in terms of camera G3 holds 13 MP back and a 2.1 MP front one, equipped with advanced optical image stabilization OIS + and also supported by a "Laser" autofocus, i.e. mostly used by cop's radar system to focus on fast moving objects like over speeding cars.
G3's most impressive feature is neither its spectacular camera nor its bigger QHD screen but it's highly advance security features that makes this smartphone one of a kind.
G3's Knock-Lock Code is the very first of its kind, which gives the phone a privilege of being the most innovatively secured phone. Content Lock for files and folders is another state-of-the-art feature that allows users to lock & hide their private files while sharing their phones with friends. Except for all these features that make G3 a hard to crack phone, the phone also includes a "Kill switch" for G3 users to remotely wipe their devices of all the sensitive data in case of emergency.
Some small carryovers from G2 include rear on/off and volume control buttons along with the much similar look of the phones. However, there exists a major difference between G3 and G2's look, i.e. a much prominent back curve, named as "floating-arc" by LG.
G3 in comparison with its predecessor holds an advanced version chipset, i.e. Snapdragon 801, supported by a 2500 MHz Quadcore processor which is much faster than G2's Quadcore 2260 MHz processor. Also, LG G2 only embraces 2048 MB RAM while G3 encompasses 3072 MB RAM, making it undeniably a superior choice than G2.
The price for G3 is speculated to be around PKR 70,000 as denoted by Clover. While the phone's availability for sale & purchase in Pakistan is expected by the end of this month.
With the hype for LG's G series much higher than its predecessors, it looks like LG might soon be giving a tough time to Samsung and Apple in smartphones market.