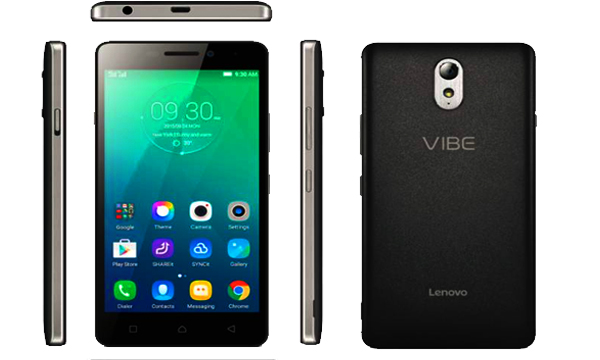 The Lenovo VIBE P1m Smartphone combines productivity and security in a sleek package to power consumers through their always-on lifestyle. It is not only equipped with a massive battery but also innovative rapid charging function and a physical switch, for instance, the power boost.
Lenovo, the largest PC Company in the world, has released its latest addition to their already gargantuan mobile portfolio with the anticipated launch of the Lenovo VIBE P1m Smartphone in Pakistan.
The Lenovo VIBE P1m Smartphone is a premium piece of innovation and technology that is set to hail for its customers, an affordable, yet a big-battery alternative to its counterparts available in the market today.
The specs of the new Smartphone are leagues ahead when compared with both, within Lenovo's current roster of electronics and their competitors.
Massive battery matched by innovative power-related function 
One of the highest capacities for its class – 4,000mAh for the 5" P1m.
Physical power saver switch instantly extends battery life by powering down, while providing clock, phone, SMS, communications apps and Wi-Fi functions.
The VIBE P1m has a quick charge function that allows users a quick power boost when in a hurry
OTG charging takes advantage of the battery to charge other USB-connected devices.
Invisible shield, leveraging advanced nano-coating technology
Liquid-repellant nano coating for peace of mind, thanks to the added protection against accidental splashes and spills.
Invisible and unobtrusive coating with negligible impact on the handling and feel of the phone.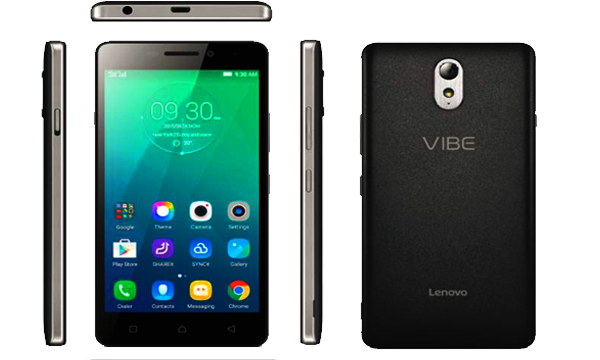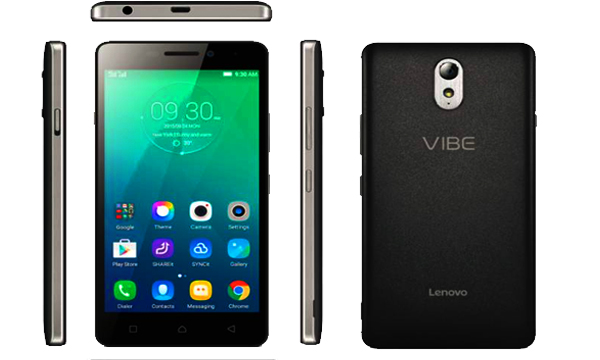 Android™ 5.1, Lollipop
Includes a host of new features, a visual overhaul and numerous under-the-hood improvements to make if faster, more efficient and lighter on your battery.
Detailed Specifications 
MediaTek MT6735P 1.0GHz 64-bit Quad-Core processor
0" HD (1280×720) IPS display
4000mAh battery w/ quick charge and power saving functions
OTG charging support
Splash-proof nano coating by P2i
8MP auto-focus rear camera w/ LED flash
5MP fixed-focus selfie camera
2GB RAM + 16GB internal storage
Up to 32GB microSD expandable storage
LTE (4G) 150Mbps (DL) / 50Mbps (UL) data speeds
Dual Micro SIM
Android™ 5.1, Lollipop with VIBE UI
Lenovo wholeheartedly believes that 'Simpler is better', and customers who invest with them deserve that their products should last for years.
The price of this innovation should not fall heavy on the peoples' pockets, and they should not have to pay again and again to use the same features available – a staple sales tactic of many contemporaries today.
Commenting on the debut of Lenovo smartphones in Pakistan, Mr. Arif Shafique, Country Manager for Lenovo in Pakistan, said, "Pakistan has become a very competitive and important market in the smartphone landscape. With the recent expansion into 3G and 4G networks, and the development of the existing network infrastructure, there is a natural consumer need for smartphones. Our avid customer base had been anxiously awaiting the launch of the VIBE P1m and we are proud to state, that the time has finally come!"
Ms. Shahneela Ahmed, the Marketing Manager for Lenovo in Pakistan is of the opinion that "The VIBE P1m is primarily targeted at smartphone buyers who need a battery to last all day long and more, they need a full host of smartphone features to keep up with a busy life. The 'Unstoppable' Lenovo VIBE P1m truly delivers."