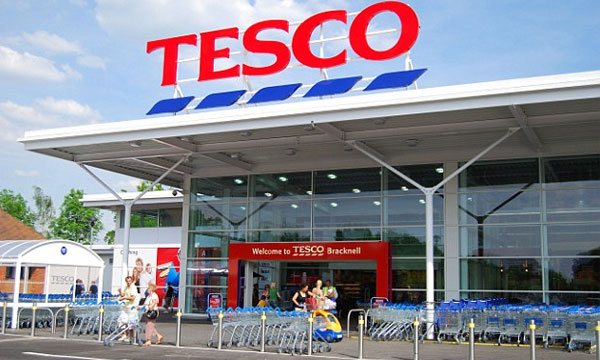 Pakistanis who have traveled to the U.K will be aware of Tesco, the largest retailer on the island. The British multinational grocery and general merchandise retailer have stores in 12 countries and now, the world's third largest supermarket group is all set to establish its root in Pakistan.
Exclusive Partners
The Alpha Supermarkets have joined hands with Tesco to roll out the brand's products in the nation. Limestone's distribution network has taken the responsibility to distribute the label countrywide.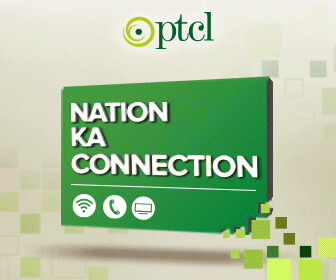 Limestone Pvt Ltd Chairman, Nadeem Hussain said:
"Tesco will only supply its products to Alpha Supermarkets, with which it has the exclusive partnership in Pakistan. Tesco has not invested anything yet in this partnership, it may invest in the future but any future investment decision is up to its management."
Products
Soon enough, the brand's products will be making its debut on the shelves of Alpha,  including food and non-food items in three categories:
Tesco Goodness
Tesco Finest
Tesco Everyday
Adnan Hamid, the CEO Limestone Pvt. Ltd, divulged:
"This will be the first International private label store in the country offering a complete range of product categories by Tesco, including the largest range of Food, Non Food, Frozen and Fresh product categories"
Jared Lebel, Head of New Market Tesco Stores Limited added:
"You will also be seeing Tesco Healthy living, Tesco Organic, Tesco Ready Meals, Tesco Lighter Choice and Tesco Farm Range"
Why Pakistan?
It is no secret, that over the years, various British brands have found a permanent abode in Pakistan.  No one can deny the fact the country encompasses great investment potential.
Limestone Pvt Ltd Chairman, Nadeem Hussain shed light on some facts:
"Pakistan is taking off, despite all the problems. We are at a GDP growth rate of 5 %. We see an emerging middle class and 30 million people with purchasing power"
Already, UK powerhouses such as Mango, Body Shop, Next, Early Learning Center, Accessorize and Monsoon have established their ground in the nation.  Hence, the unveiling of Tesco products in Pakistan was bound to happen.
British High Commissioner to Pakistan, Thomas Drew CMG said at the Press Conference:
"UK brands – especially those as big as Tesco – have a real advantage in Pakistan, as British brands are so recognizable already to the many people in Pakistan who have visited the UK"
Belinda Lewis, the British Deputy High Commissioner and UK Director for Trade shared a similar perception:
"Pakistan's image as an investment destination has improved, which is attracting United Kingdom based market giants that are looking for investment opportunities in Pakistan"
Future Plans
As many as 50 Express Stores will be making their way in Pakistan within next three years. What is more, flagship stores of Tesco will be launched in three big cities of the country: Karachi, Lahore, and Islamabad.
Already, a starting investment of  $1 million is in order for the U.K retail giant's  flagship store in Lahore
E-Commerce Platform
Apart from express and flagship stores, Tesco will be raising the bar in the nation with its e-commerce strategy. In the upcoming years, Tesco products will be available on a website platform and relevant applications.
Nadeem Hussain, Chairman of Limestone Pvt. Ltd, announced:
"Under Planet N, we also have an e-commerce company. We will be taking all the Tesco products and making them available on our e-commerce portal, first in Karachi and then all over Pakistan"
Location
Tesco products will be first be launched in Alpha Supermarket, Ocean Mall. The launch ceremony will take place on 25th, February Saturday 2017.
Surely, Tesco's launch in Pakistan will attract more investment in the region. This is surely just the start, a lot more is yet to come.
Stay tuned to Brandsynario for more updates!