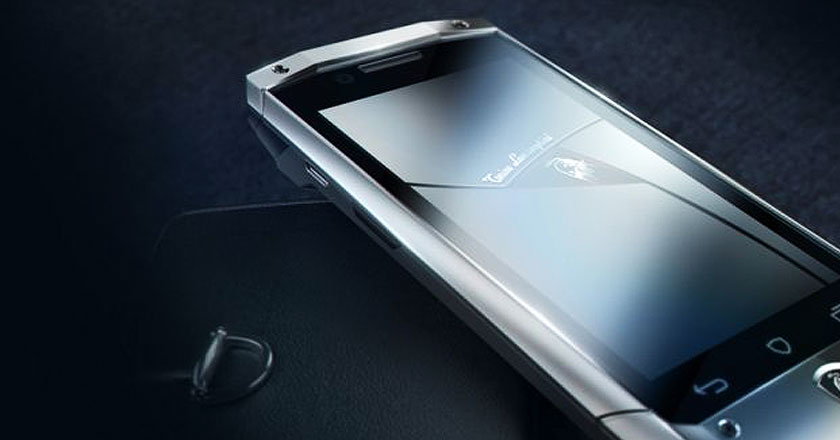 If you are one of those who like to stand out from the rest with gadgets like nobody else owns, then Lamborghini's recent gadget is custom-made for you.
No, it's not a car but a smartphone.
Tonino Lamborghini is another part of the Lamborghini group, headed by the  brands founder's son , it deals in all kinds of luxury items including mobile phones.
The group just launched a $6,000 smartphone under its mobile phone category, i.e. Lamborghini's 88 Tauri. According to the company, only 1,947 pieces of this expensive phone will be manufactured.
Lamborghini's 88 Tauri holds a 5-inch HD display along with a 2.3 GHz quad-core processor. The phone also comes packed with 64 GB of storage and a 3GB RAM to support it. The 20 mega-pixel rear and the 8 mega-pixel front camera are quite impressive features for this exceptionally good looking gadget.
With its heavy price tag, it's quite evident here that Lamborghini is not targeting the masses but the selected few who can afford this high quality exclusive beauty smartphone.
Lamborghini's 88 Tauri comes packed in real leather, in black, blue, red, orange or brown. While, phone's steel comes in black and silver.
Lamborghini is not the very first to entertain its users with ridiculously pricey gadgets, previously, Porsche has also entered this market in collaboration with Blackberry, i.e. to create Blackberry P'9883.
Tonino Lamborghini is one of a kind brand-extension that particularly caters to the expensive wants of its wealthy customers; the brand also offers watches, eye-wear, accessories and small leather goods which are all almost as expensive.
Have something to add to this story? Comment below or share with us here.