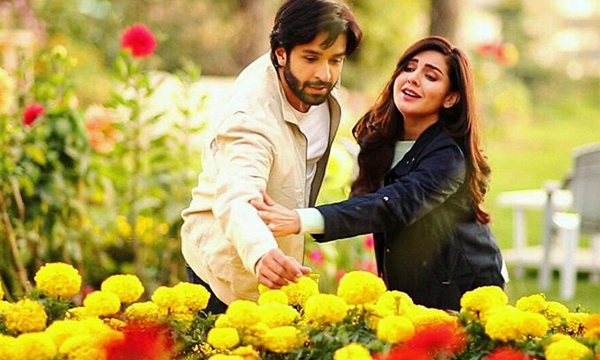 Three weeks down and Urdu1's Khoosburat has managed to keep the audience riveted. It is pleasant to watch Mahnoor Baloch return to our screens. The pair of Azfar Rehman and Zarnish Khan is like a breath of fresh air as compared to the mundane celebrity couples in dramas.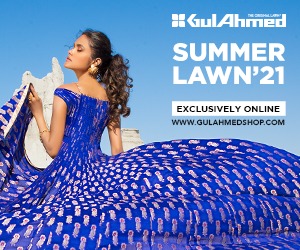 For those who don't know, the veteran writer Seema Ghazal has penned down the script and she is famous for writing stellar stories.
The drama has rolled out three episodes and we are already in love with it! For those who have not started watching Khoobsurat need to keep the drama on their must-watch list.
Check out 5 things that are best about Khoobsurat and we bet, will keep everyone hooked to the show!
1) Chaap Tilak as OST
The best thing about Khoobusrat is that it has the melodious, contemporary version of the classic Chaap Tilak as the title track. The tune is very different and addictive for a drama's OST. It gives the right feel to the serial when it  plays as the background score during the scenes
Listen to the full OST of Khoobsurat drama here.
https://youtu.be/FYK7kyvFrZI?list=RDFYK7kyvFrZI
2) Witty Dialogues
Khoobusrat might appear as a very serious love story. But it has hilarious dialogues and lines that make the drama extremely engaging. Mehru's mother is always making us laugh with her Punjabi accent and quirky sayings. The sweet and sour conversations between Mehru and Burhan too are very entertaining. We assure you that you will be safe from boredom while viewing the drama.
3) Stellar Cast
With every passing episode, the cast of Azfar Rehman, Zarnish Khan and Mahnoor Baloch are readily unfolding their magic. The chemistry is perfect between Azfar as Burhan and Zarnish as Mehru. Their characters  are fun to watch.
https://www.instagram.com/p/BJvLc2Gh1nj/?taken-by=xarnishkhan
Meanwhile, Mahnoor's role is a gloomy one. But we are waiting to unveil her romantic side with Rehman in the upcoming episodes.
Khoobsurat Urdu1 Drama ft. Mahnoor Baloch & Azfar Rehman: OST, Timings & Schedule
4) Perfect Dose of Suspense & Intrigue
We never imagined that Khoobsurat, being a romantic saga and a love triangle story, will be full of suspense. The drama's pace is steady enough to keep the viewers engrossed. It is keeping us rightly curious on what will happen next. How will Mahrukh and Burhan meet? While Mehru and Burhan are madly in love each other, will they end up together? Let's wait and watch.
https://www.instagram.com/p/BLi-nOuDPhw/?taken-by=xarnishkhan
5) Exposes the Materialistic Side of Society
While Khoobsurat may be touted as a cliched narrative full of  melodrama, Khoobusrat offers a much deeper message for the audience. The drama depicts how poor parents strive hard to offer dowry for their daughters and continue to provide for them even after marriage. It is a sad reality that money makes the world go round and hence, the serial exposes how materialistic our society has become over time.
You can tune into Khoobsurat on Urdu 1, every Monday at 20:00 PST.
Urdu 1's Upcoming Drama Khoobsurat ft. Mahnoor Baloch Will Have You Hooked to Your TV Screens!
Stay tuned to Brandsynario for more updates.