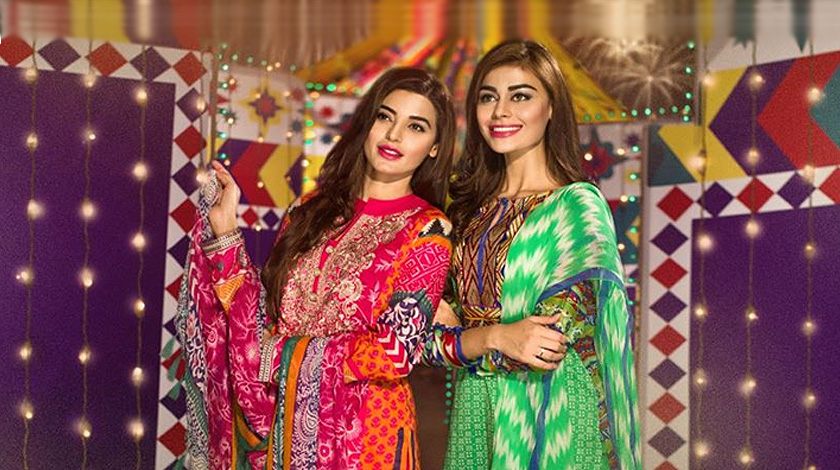 Khaadi has finally made its move and come out with a vibrant Eid Collection for 2015. With Ramadan steadily approaching, the masses are clamouring for clothes to wear on Eid.
A number of brands have already come out with their collections and now Khaadi Lawn is also offering a tasteful variety of ensembles to satisfy your Eid clothing needs.
Khaadi's Eid collection boasts a display of hues suited to the summer, and an attractive combination of floral and geometric patterns. The embroidery is also beautiful as usual, with just the right amount suited for an occasion like Eid.
The collection is bound to deliver the quality material and designs that Khaadi is known and loved for. The collection will be available in stores on 13th June, 2015.
See the complete collection below: