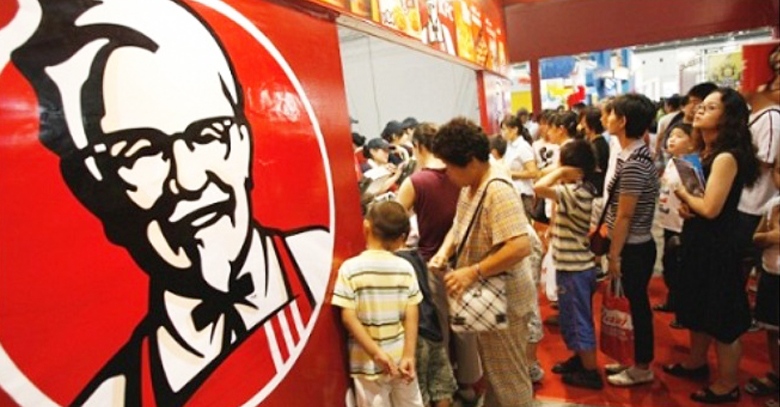 By Ufaq Ashfaque
KFC is preparing to launch a new quality assurance advertisement in China, in an attempt to regain the trust of the audience and persuade them that their Chicken products are hygienic.
KFC has had major problems in China as it struggles in the face of increased competition and questions regarding the quality of food being offered to the Chinese customers.
Chinese consumers were highly wary of KFC after spate of Avian flu and KFC's former chicken supplier also underwent an investigation regarding high dose of antibiotics in its chicken.
The ad campaign, which is said to be launched in China, will focus on quality assurance, one of the most important, crucial factors when it comes to highlighting standards of an organization. It will feature KFC employees and its Chicken suppliers who will persuade the consumers that the current poultry used in KFC is safe.
"It's not a highly original approach, but one that KFC is hoping will resonate with Chinese consumers: The ads will feature store employees and suppliers such as poultry farmers," David Novak, CEO for KFC China said.
KFC, which is part of Yum brands in China, has been underperforming and it profit has fallen by 68% in the third quarter. It also cut down its earnings this year due to the slump in the Asian market.
The new campaign will be pitching KFC's core product, narrating that it is 'healthy' to have 'properly cooked' chicken.