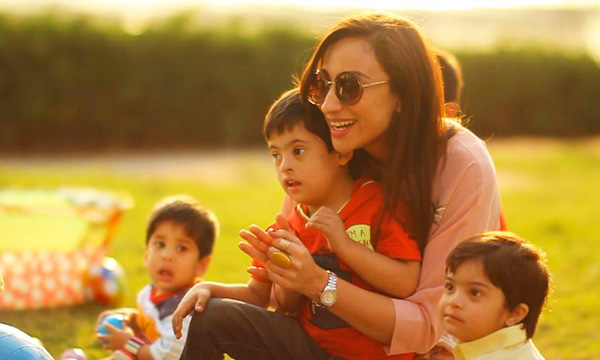 37 views
The Karachi Down Syndrome Program (KDSP) is a non-profit initiative based in Karachi, Pakistan. KDSP strives to create a world in which all people with Down Syndrome are accepted, included, and welcomed as valued members of society. The mission of the Karachi Down Syndrome Program is to be recognized as the foremost organization in Karachi for information, networking, and advocacy for and about Down syndrome, by people with Down syndrome and their families, educators, healthcare professionals, and the community-at-large.
Every year 21st March is globally recognised as World Down Syndrome Day (WDSD) and campaigns and events take place around the world to celebrate all those who are born with the extra 21st chromosome and to call for an inclusive, tolerant society where people of ALL abilities are given a chance to participate.
To mark the occasion of World Down Syndrome Day 2017, the Karachi Down Syndrome Program (KDSP) is proud to release the music video "Aao Humaray Saath Chalo" – a song sung by Ali Hamza and written by Zehra Nigah. KDSP
hopes that through this music video, its message goes out loud and clear: as a society, we are stronger by accepting and celebrating our differences, be they based on ability, gender, caste or creed.
The music video has been directed by Amaan Ahmed and styling has been done by Ehtesham Ansari. It will be released this year before World Down Syndrome Day as part of KDSP's WDSD 2017 awareness campaign. The cause is being enthusiastically supported by several celebrities namely Bushra Ansari, Sarwat Gilani, Javed Sheikh, Ahsan Khan, Momal Sheikh, Anoushey Ashraf, and Sheema Kirmani, all who are featured in the video.