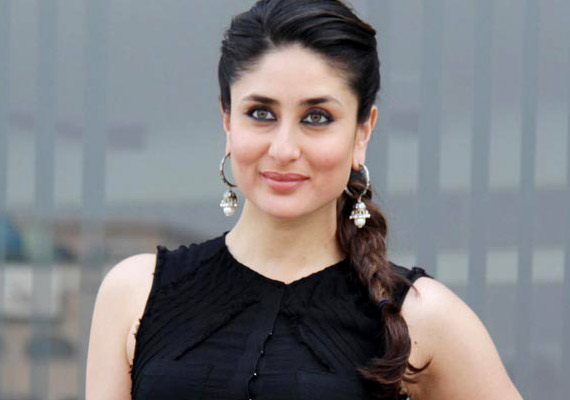 It is official! Bollywood's beauty Kareena Kapoor Khan has given a nod to star in Pakistan's veteran director, Shoaib Mansoor's next movie. The latest buzz is that the Indian diva will be flying to Dubai for a meeting with Mansoor for a formal script narration and eventually signing the contract.
Shoaib Mansoor has played a prominent role in the resurgence of cinema in Pakistan with his films Khuda Kay Liye and Bol. A news on Mid-day reveals that he emailed the story's script to the actress to rope her in his latest endeavor.
"A few months ago, Mansoor had e-mailed his concept to Kareena, saying that she will have a powerful role in the film. She liked the idea but wanted to read the script before giving her nod to the film. She will be the first A-list actress to work in a Pakistani project", a source divulged to Mid-day.
Surely, Mansoor must have quite a powerful project in line, convincing enough to sway Kapoor to star in a Pakistani movie.
"Although Kareena has verbally accepted the offer, she wants to hear the script. Post that, she will sign the deal. For a while now, she has been keeping an eye out for projects that will allow her to push the envelope and believes that Mansoor's story is one of them," added the source.
Earlier, according to reports by Mumbai Mirror, Mansoor flew all the way to the neighboring nation with an entertainment picture proposal for the B-town's s celebrity to star in his next venture, that has a heroine-powered story line.
Read more: Bollywood's Most Wanted Actresses 2015
Apparently, it was Bebo's welcoming statement few months back to IBN that influenced the legendary director to work on a project with the starlet.
"I really want to work with him. He has made some fantastic content driven films and is a wonderful filmmaker, revealed Kareena.
While our Pakistani stars like Fawad Khan, Mahira Khan and Imran Abbas have practically floored the Indian audience and are now reaping massive projects in Bollywood, it is about time that leading celebrities from across the border now plant their feet in Lollywood .
Read more: Imran Abbas' Selfie with Ranbir Kapoor on the Sets of 'Ae Dil Hai Mushkil'
It seems Shoaib Mansoor have finally succeeding in roping Kareena in his next venture. Stay tuned to Brandsynario for more updates on the news.