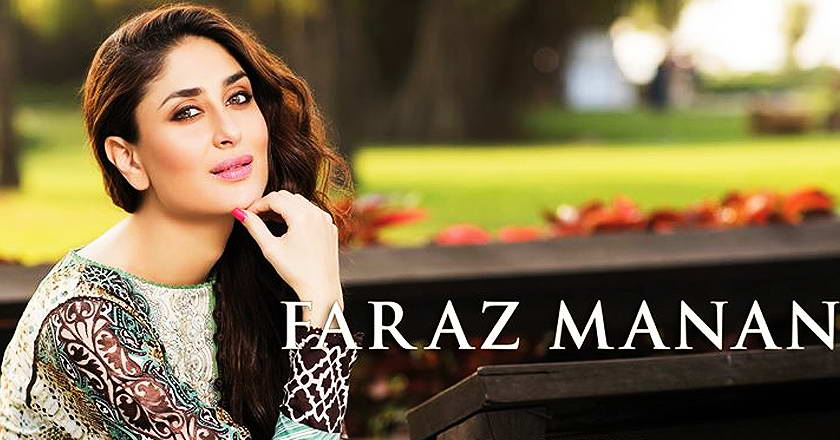 Faraz Manan is back again with his latest Crescent Lawn Collection. Kareena Kapoor is the Brand Ambassador and the face of Crescent Lawn. This is for the Spring/Summer Launch of the Lawn for Twenty-Fifteen.
The lawn is set to be launched across the country for all the major retailers.
The trend of Bollywood faces endorsing Lawns is becoming a prevailing and lasting trend in Pakistan. This is one option for fashion designers in the country to create an iconic or lasting image for their labels.
Crescent Lawn is set to launch on the 2nd of March 2015.
Take a look at the bold, vibrant and exuberant designs: