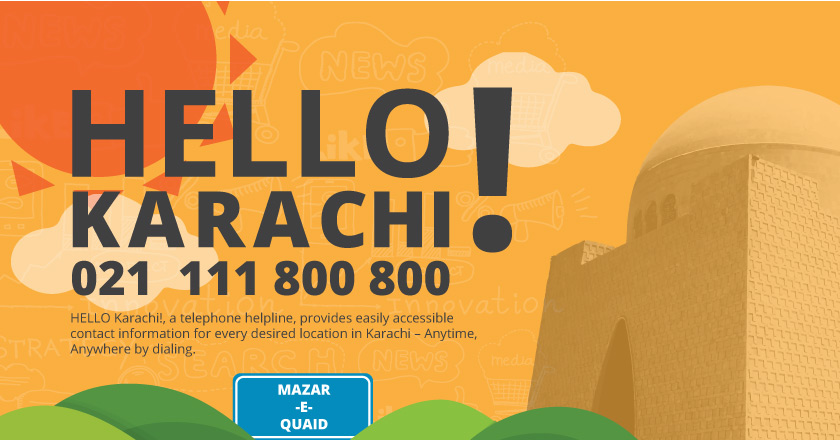 Karachi, the metropolitan hub of Pakistan thrives with the myriad of business activities daily. The city that never sleeps is home to wide range of business categories divided into multiple areas.
Hello Karachi, a telephone based search road guide took the mission to register more than 450,000 destinations of businesses of all sorts, the telephonic search engine tends to put an end to Karachiites misery of getting lost in the city.
A venture of Polani Groups, Hello Karachi has risen as a one-stop, road-guide guru for helping you to travel around the town. From phone numbers to address and business timings to location guide, the mighty database of Hello Karachi claims to know it all.
Read more: Hello Karachi! Your Fast & Easy Way to Find Locations in Karachi
The telephone search service isn't just helpful for common people searching for contacts, but it also offer small and local businesses exposure to promote themselves free of charge.
The stats, given below are taken from Hello Karachi's massive database. The infographic highlights some interesting facts about Karachi's business industry.