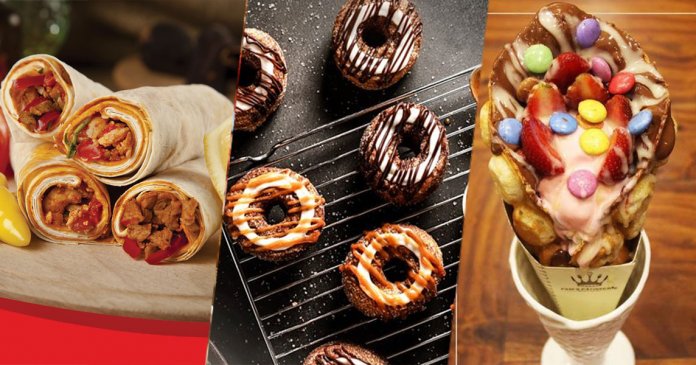 Karachi and its annual food festival is an event that everyone in the city awaits! It's not only a source of entertainment for friends and families but a great place to explore gastronomical specialties across the metropolis.
This year, the pioneer of all food festivals, Karachi Eat Festival (KEF) returns yet again. Now a signature event of the City of Lights, the food extravaganza successfully celebrates its 6th anniversary in 2019.
Following its legacy, the fest will unveil some of the newest eateries and brands offering unique culinary delights for foodies.
So what to expect this time around from KEF'19? 
Of course, there will be some of the regular menus and items but some eateries have announced never-eaten-before dishes to entertain food enthusiasts – we really can't wait to try them out!
After a little digging of our own in finding tempting items at the fest, we have lined up five eateries that every Karachiitie must not miss at KEF.
We bet these stalls will be worth a visit!
1) Hobnob Bakery
People with a sweet tooth definitely need to try the Hobnob Bakery's newest addition – 'Cronuts'. The brand has launched the delicacy for the first time in Pakistan for masses and from the looks of it, the Cronut looks like a delicious dessert.
It is made from a croissant-doughnut pastry filled with rich chocolate and quoted with cinnamon sugar. Sounds tempting enough!
Along with the Cronuts, Hobnob's will set up a customized Eclairs station at KEF. 
You can choose to make your own eclair with the different fillings and toppings.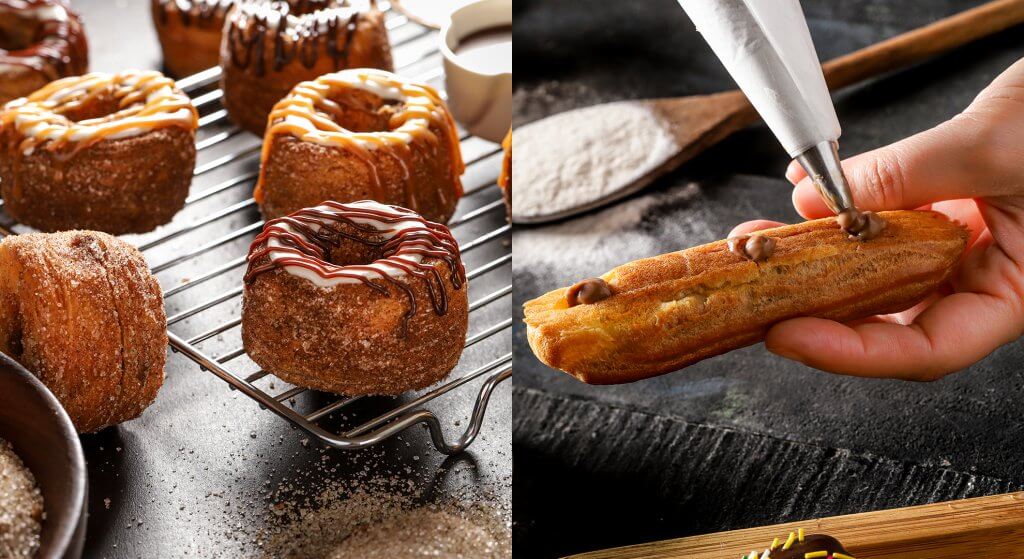 2) National Foods 
Last year, National Foods stole everyone's thunder at KEF by rolling out an uber cool 'Biryani Vending Machine'. The innovation became the talk of the town and the most popular booth at the festival.
All people had to do was to say 'National ka Pakistan' to the machine and voila! Out came the biryani.
At KEF'19, the brand is bringing back the Biryani vending machine, all set to roll out piping hot National Food biryani to visitors.
More traditional dishes will also be offered at the stall, making it a must-visit spot for all ardent desi foodies.
3) Tantuni
Get a taste of Turkey at KEF'19 with Tantuni. The eatery is offering its flagship item 'Turkish Tantuni'.
A fast-food specialty of the transcontinental country, the dish consists of spicy diced meat with tomato, onion, parsley, paprika, and oregano presented in pita bread or a sandwich.
All set to eat, it looks like a mighty, juicy kebab in a simple to-go wrap. Karachiites must have not eaten this anywhere before!
4) Fams Patisserie
Famous for their waffles, Fam's Patisserie will be rolling out be something totally out-of-the-box for the big food feast!
Introducing Cococane Slush Galaxy Cone, the eatery will be satiating your sweet craving with this vibrant ice-cream cone.
It is definitely love-at-first-sight for us. Hopefully, it will taste as good as it looks.
5) Da Booda
In a first, Da Booda is introducing Organic Vegan Buddha Bowls in Karachi.
A colorful bowl of greens, roasted veggies, beans, chickpeas, quinoa or brown rice; the nutritious meal looks delicious to eat.
So Karachiities, mark your calendars for Karachi Eat Festival 2019. It will take place this weekend, starting Friday, January 11th and will continue till Sunday, January 13th, at The Beach Park, Clifton.