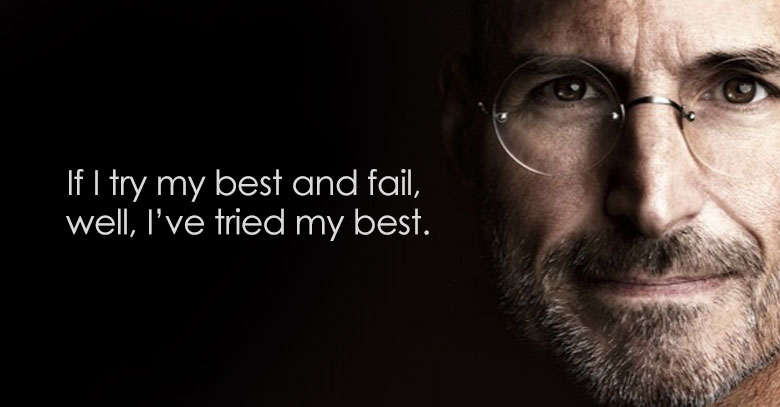 "Being the richest man in the cemetery does not matter to me. Going to bed at night saying we have done something wonderful, that is what matters to me". – Steve Jobs (1955-2011).
Steve jobs is the great American inventor, innovator, marketer founder of a corporation that is worth more than $600 billion dollars today. He was all of this, but he is remembered today not for his multibillion dollar businesses but for his priceless Innovations. People who know Jobs called him an Artist, who believed in showing rather than telling. Thus the movie made in his name, "Jobs".
Jobs the movie, made by Open Road Films with an estimate budget $8.5 million, is being considered a heretic depiction of the life of the greatest innovator of our time. Genius, Conqueror, Double Dealer and petty tyrant, this biopic touches Steve job's behavioral extremes with a conciseness that makes the audience dizzy.
However, at the end of all of this, you are told to sit back observe, re-align your perspective and understand Jobs as the champion and creative mastermind that he truly was.
Steve Jobs once said, "The greatest artists like Dylan, Picasso and Newton risked failure. And if we want to be great, we've got to risk it, too."
That is exactly what the movie seemed to have not done, risked failure to be extra-ordinary.
Ten days into its release the movie is criticized by seemingly every vocal media on the planet. To be fair, Ashton Kutcher did save the dignity of the man he played. It was his outburst performance and ingenious depiction of Jobs' presentation skills that made the movie somewhat interesting. Kutchers' crafted make up made him look like Jobs from the days of his youth to his aging gait.
It is uncanny how watching Jobs reminds of Aaron Sorkins ingeniously written The Social Network, a similar biography of a man with similar in nature as Jobs, absurd behavior and extra ordinary talent and creativity. The criticism, on the movie, reminds the significance of the script of a movie. Jobs' script focuses more on the corporation than the man who built it from scratch.
In the movie Job is shown firing an engineer with a flick of his wrist. The incident depicting Jobs' ruthlessness is not the only of its kind. Sure, Jobs was called abrasive by most of his colleagues but the man is more renowned for his creation of a nurturing environment in which Apple's innovation and creativity flourished.
Jobs brought an artists' perception to his technology oriented business, his wit and courage to market a 'Tablet' in the age of Laptops is unparalleled.
Imagine Jobs pitching his idea to invest billions in a technology called an Ipad that would have the features and almost the same price as an average laptop. He branded Ipad in a way that can only be called a marketing imagination. Jobs identified a need in his customers that even they did not know existed.
One can only wish for the movie to have had been a little more inspired by Jobs' artistry than his entrepreneurial skills.