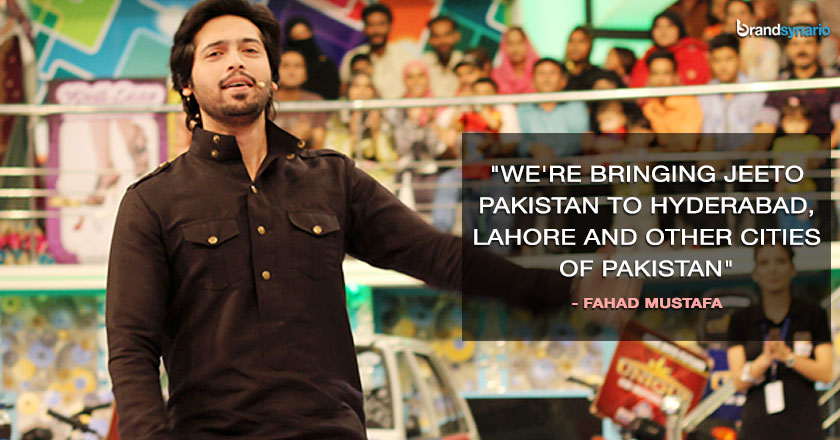 The latest craze of our nation – Jeeto Pakistan is all set to expand and give away millions of worth of goods in other major cities of Pakistan, including Lahore, Islamabad Rawalpindi and Hyderabad! 
The popular host of the show, Fahad Mustafa announced the expansion plans in yesterday's episode (August 17th, 2014). Currently aired from ARY's studio in Karachi, the prize winning game show will soon be taken to other cities of Pakistan so that more Pakistanis can win prizes. 
Originally based on the concept of 'Nilaam Ghar', hosted by Tariq Aziz, Jeeto Pakistan started as a comeback from ARY to Aamir Liaquat's Inaam Ghar but soon took over the limelight and became the biggest game show of Pakistan.
The show, sponsored by myriads of brands has managed to achieve highest ratings beating Aamir Liaquat's Inaam Ghar during the month of Ramadan.