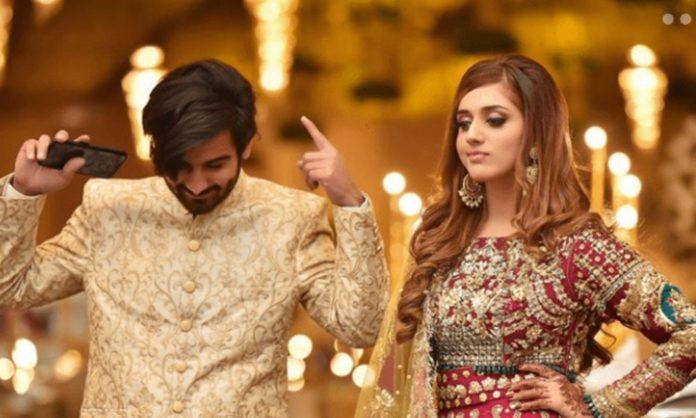 With more than 20 million fans, Jannat Mirza is one of Pakistan's most popular TikTok influencers. The TikToker Umer Butt and the social media celebrity had a long-term relationship. They were said to be married in the future. Their families were also seen to be very close together in their YouTube vlogs. Fans loved the couple dearly and their romantic edits were very popular on Instagram and TikTok.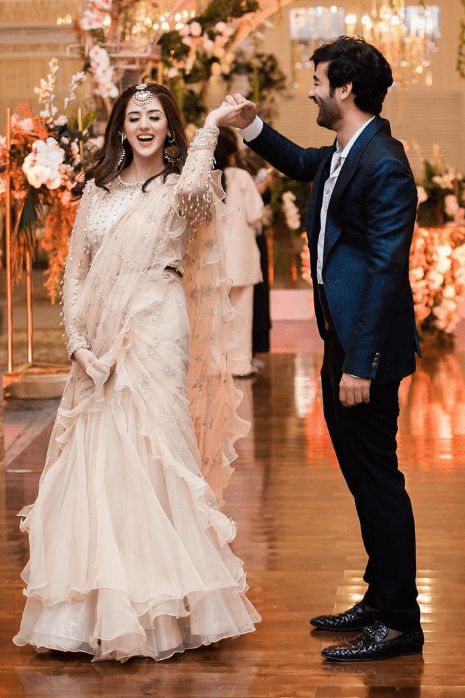 But the two recently announced their breakup. The news has left their fans not only shocked but very sad as well. Jannat and Umer both posted about their breakup on Instagram stories. They chose to part ways, according to Umer Butt. "Hi guys, I think you all need to know this," he wrote. He stated that it was a mutual decision for Jannat and him to end their relationship. He requested everyone to respect their privacy and give them some personal space. "May Allah grant us what is best for us baqi jo Jisky haq main behter hoga Allah usy naseeb kry. Everyone is really appreciated". He added.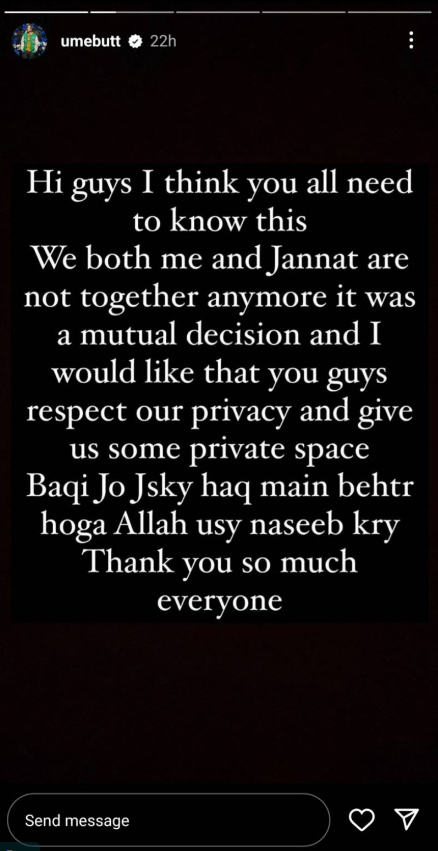 On the opposing side, Jannat Mirza also posted a story with a breakup-related statement by M. Sosa. It said,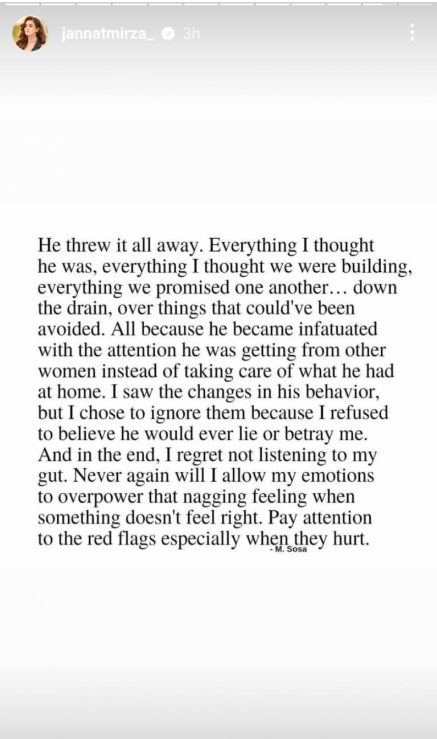 Later, she and her now ex, Umer, continued to post such stories that revolved around the breakup and getting hurt by the person you love. Fans are very disappointed and a few have already started to pick sides but the majority are respecting their idols' requests to not turn the whole situation into a war.
What do you think? Let us know in the comments below.
Stay tuned to Brandsynario for more news and updates.