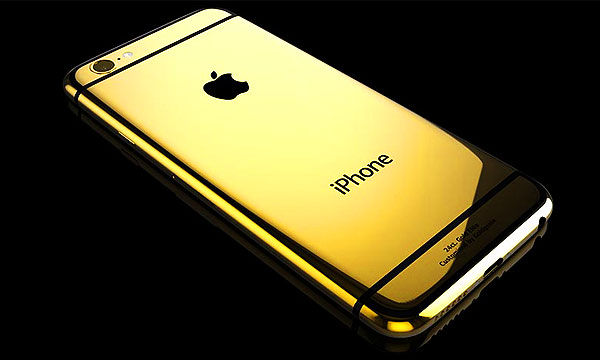 The iPhone 6 has broken all previous records of phone sales, with the revenue from the phone sales for the third quarter of 2015 (ending on the 27th of June) was an astonishing $49.6 billion. Keeping the tradition of previous iPhone launches, the next edition of the Apple smartphone is most likely to be called the iPhone 6S or the iPhone7.
Read more: iPhone 7 Release Date, Rumors, Leaked Pictures
As already mentioned in previous articles, the iPhone 6S/ iPhone 7 will come with improved specifications, including a faster camera, faster A9 processor, and embedded solar cells in the phone touchscreen.
New images leaked on the internet give the clearest hint yet that the new phone will feature Force Touch integration, which is a technology that allows the trackpad to differentiate between changing pressures on the screen. In simpler terms, pressing the screen harder would bring up additional menu items and/or change the phone's functionality. This technology, although, has already been a major part of the new Macbook Pro and the Apple Watch, and had long been rumored to feature in the latest edition of the iPhone. This added feature would increase the thickness of the phone from 6.9mm to 7.1mm.
It can also be said that the latest iPhone would have a less powerful battery (a 1715mAh) than the iPhone 6 (1810mAh), which means that the apps running on the phone will be tuned to consume less power.
Additionally, the iPhone 7 will have a stronger Aluminum body, and a much powerful 12MP sensor camera.
The release date of the iPhone 7 is likely to be around mid-September, as the previous three iPhones have been released on the 19th, 20th, and 21st of September. Since there are no confirmed prices for the next edition of the iPhone, the phone will cost around £539-£549 (or $649-$659) for the standard model, and around £639-£649 (or $749-759) for the Plus version.