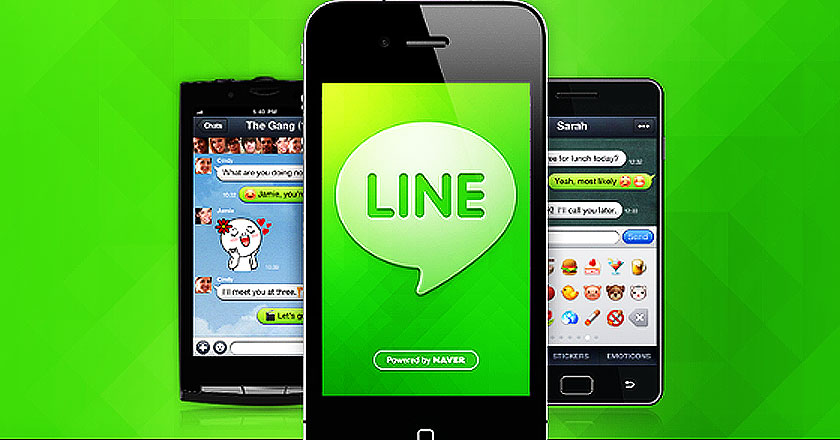 LINE, the world's leading life platform, announced the collaboration with Intel Corporation making an effort on software developers evangelization and strategic alignment to accelerate the adoption of Internet of Things (IoT) enable solutions.
Software is one of the key factors for technology innovation. To deliver the latest information on time and effectively drive communications, Intel will add the LINE Messenger as a platform to connect with software developers. Intel made an official account targeting software developers on LINE, starting with India and Indonesia. Through these official accounts, Intel will share with followers the latest updates and resources on technologies like IoT, game development, Intel® RealSense™ Technology, Android* and Windows* application development and more. The Intel Software official account on the LINE Messenger app is an extension of Intel® Developer Zone (software.intel.com) online community and a single destination for all software related updates, tools and resources from Intel for software developers and makers.
In addition, both companies will work together to create a range of IoT enabled solutions spanning home automation, digital signage, intelligent vending machines and the likes. Intel and LINE also team up with selected partners to add Intelligence to edge devices, deliver data to the cloud, analyze data for valuable insights and dashboard visualizations, real-time feedback capture and reporting for LINE applications through LINE Business Connect. It is intended to create additional value added services from the internet of things to new user experiences.
At the Intel Software Day 2015, the companies showcased Intel processor-based intelligent vending machine from Kirin Beverage Value Vendor Co. Ltd. This Intel processor-based intelligent vending machine is served with LINE's Business Connect, developed by Kirin Beverage Value Vendor Co. Ltd., Sanden Retail System Corp. and V-Sync Co. Ltd. It provides new entertainment function for the customers and manages marketing data to offer better customer experiences. The companies demonstrated this solution at the showcase of Intel Software Day 2015.
"We are proud to announce this new and exciting collaboration with LINE Corporation, which we believe accelerate software technology innovations." said Sophia Chew, vice president of the software and services group and director of developer relations division at Intel Corporation. "Expanding the reach of the Intel Developer Zone through LINE's Official account, we will be able to engage with software developers in a timely and effective manner. We hope our IoT enabled solutions give an inspiration for new business, new device/service adopting technologies from Intel and LINE."
"We are excited for this innovative collaboration. By unveiling intelligent vending machine with Intel, we see the potential of enabling IoT solutions for various devices globally." said Shintaro Tabata, Senior Vice President, Head of Corporate Sales at LINE Corporation. "We believe LINE will become the common user interface in this IoT era, and through LINE Business Connect, we will be able to provide mobile CRM platform to connect various devices, enterprise backbone system and end users more effectively"