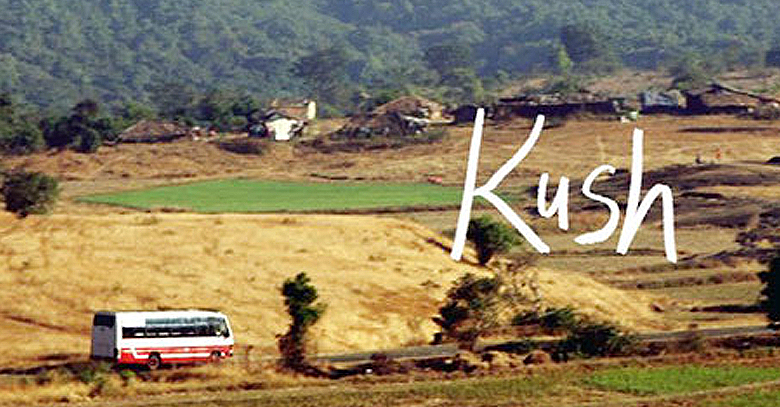 An excited Shubhashish Bhutiani will have to get hold of his nerves as his 25 minute film "Kush" has been selected by 'The Academy'  to be short listed with the 10 live-action shorts that will advance further in the Oscar's run.
A total of three to five films selected from the top 10 movies will eventually stand as the ultimate nominees for Oscars on the big day, when one will be crowned 'Oscar winner'. Thus, one can imagine 'Kush' has very probable chance to being one of the nominees if not the ultimate winner.
Kush is a 25 minute film based on a true story, Bhutiani heard from one of his mentors during his time as an undergrad in New York's School of Visual Arts.
The short film stars Sonika Chopra, Shayaan Sameer and Anil Sharma. It has been produced by Shubhashish's father Sanjay Bhutiani through their Red Carpet Moving Pictures banner.
The father-son duo, as the Director-Producer of a potential Oscar nominee are hopeful for the future of their brain-child, Kush. Shubhashish marked the success of his project by looking forward with the determination to get Kush noticed on as many platforms and festivities as possible.
"The film is getting a great response and is set to travel to some more festivals. The big responsibility for us now it to get it noticed to as many people as possible," producer Sanjay Bhutiani said.
Kush's story originates during the riots that followed the sad assassination of India's beloved Prime Minister Indira Gandhi in 1984. The film revolves around a school picnic where a teacher is trying to protect 'Kush' – the only Sikh child in the group from the violence raging around them.
The final nominations of the 86th Academy Awards are scheduled to be announced on January the 16th. While the Oscar ceremony is set to take place on March 2nd 2014 at the Dolby Theatre in Hollywood & Highland Center.
Previously, Kush has won the Orizzonti Award for Best Short Film at the 70th Venice International Film Festival 2013 and jury prize at Hamptons International Film Festival.
The other nine selected films include Aquel No Era Yo (That Wasn't Me) by director Esteban Crespo, Avant Que De Tout Perdre (Just before Losing Everything) by director Xavier Legrand, Dva (Two) by Mickey Nedimovic, Helium by director Anders Walter, Throat Song by director Miranda de Pencier, Tiger Boy by Gabriele Mainetti, The Voorman Problem by Mark Gill, Pitaako Mun Kaikki Hoitaa? (Do I Have to Take Care of Everything?) by Selma Vilhunen and Record/Play by Jesse Atlas.
The initial screenings were held in Los Angeles where The Short Films and Feature Animation Branch Reviewing Committee viewed all the eligible entries for the preliminary round of voting.
The 86th Academy Awards nominations will be announced on January 16 while the Oscar ceremony will take place on March 2, 2014 at the Dolby Theatre at Hollywood & Highland Center.