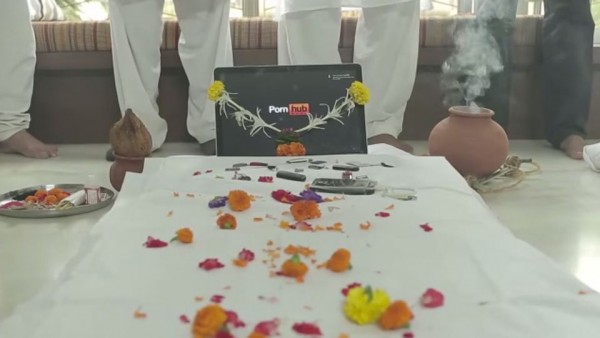 The recent blanket ban on adult websites in India has created an uproar across the border. As the nation laments over the doom of all porn, an old video by All India Backchod (AIB) has resurfaced on the internet which accurately sums up the whole fiasco!
Released in 2013, AIB made the satirical spoof for everyone to imagine their lives without porn. So they made a tale on the young lad Ustav whose life got crippled by the bar on adult content.
Read more: India Lifts Ban on Adult Websites!
Clearly, you will realize by the five-minute video the real state of the addicts thriving in the neighboring nation. Watch AIB's "India Reacts to Ban of Pornography" here.
[dailymotion id="x1wmnz1″]
All of India is confused whether to laugh or cry at the irony of the whole accuracy of the aftermath visualized in the video.
Read more: AIB & Irrfan Khan Mock Every Bollywood Party Song: Watch Video
Already, AIB is making waves over the internet on their "Every Bollywood Party Song" with Irfan Khan. Now their 2-year-old video has become a viral super hit for being a voice of the shattered and depressed Indians.
Currently basking in glory, AIB previously landed itself in hot water with their release of the "AIB Roast"  featuring Karan Johar, Ranveer Singh and Arjun Kapoor.