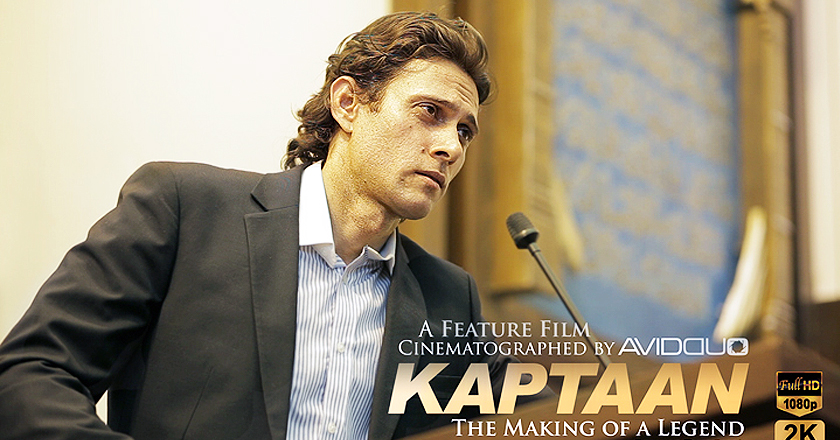 Now that our 'bhabhi in the limelight' Reham Khan has a permanent spot in the life of the celebrated cricketer and popular politician, Imran Khan – she is bound to be a part of the PTI leader's daring biopic in-the-making 'Kaptaan'.
The hunt is on for a fresh face that can play the role of Lady Khan in Kaptaan. Her character will call for some heavy changes in the plot, along with the addition of Mr. Khan's Azadi Dharna in the movie.
A project of Faisal Aman Khan, the upcoming Kaptaan revolves around Imran Khan's life and will feature his historical rise from a sportsman to a world-famous politician.
Read More: Reham Khan's New Show on Dawn
The emerging model turned actor, handsome hunk Abdul Manan has the lead role of Khan, whereas English heiress Jemima Goldsmith – Khan's ex-wife has a prominent part in the movie, like in his personal life. Her character is being played by Pakistani-American model, Saeeda Imtiaz who has caused a storm with her entry in the nation's entertainment industry.
Apparently, shortly to join the duo in the cast will be soon-to-be-unveiled mystery woman to play the role of Reham Khan.
But the strange part is that the movie was done with its post-production when the plot was opened for scissoring to include Reham's entry in Khan's life.
Read More: Mr. & Mrs. Imran Khan on The Cover of Hello Pakistan
Already, the release of the much awaited Kaptaan has been extremely delayed and the movie is being subjected to criticisms for poor planning and weak execution.
Meanwhile, the movie is being subjected to strong opposition from distributors across the country due to its politically centered tale, eventually causing a setback in its release.
Now with the latest 'tabdeeli' in the storyline, we wonder how much longer it will take for Kaptaan to hit the silver screen.