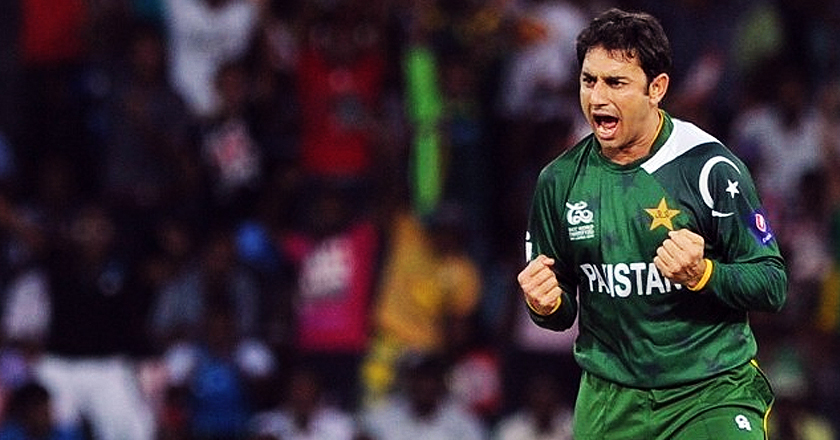 Good News to all the Pakistani Cricket Fans before World Cup 2015!!
Pakistani magician spinner, Saeed Ajmal, can resume his International career as ICC clears out his action, deeming it 'fit for international cricket' – this can be a sigh of relief for Pakistan before World Cup 2015.
Banlgadesh's Sohag Gazi has also been allowed to ball in international cricket, in the test evaluation announced on February 7th, 2015.
Both the off-spinners were barred from bowling when ICC official umpires reported their bowling actions to be suspicious and possibly be in violation of International Cricket laws. Saeed Ajmal had been practicing his action with the help of Saqlain Mushtaq for the last couple of months and had been very careful in taking the ICC authorized test.
At the retest, held at Sri Ramachandra University in Chennai on January 24, it was found that the deliveries of both the off spinners were now well under the 15 degree level-of-tolerance permitted under the ICC regulation for bowlers. ICC officially announced today.
However, they both can again be reported again if any ICC officials felt the need for.
Previously, International Cricket's leading bowler and backbone of Pakistani spin line up – Saeed Ajmal was banned from bowling in September when his action was found to be in extreme violation of the ICC laws – with an extension of around 42 degrees.
Ajmal also underwent an unofficial test after the repair work done by Saqlain Mushtaq and was found that his famous "Doosra" was still in contempt of the regulation of 15 degrees.