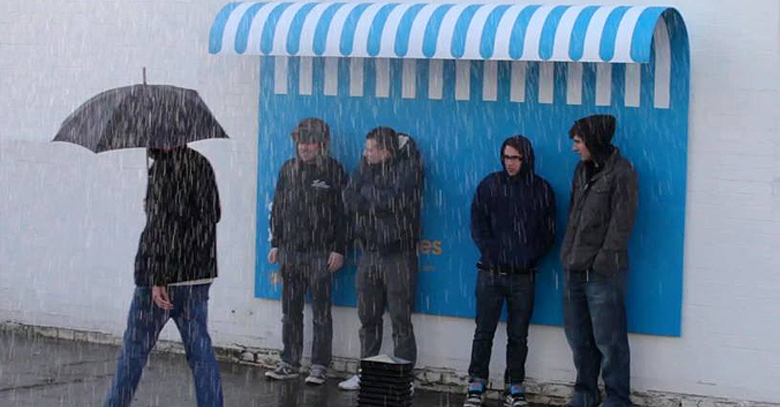 By Anum Saeed
With a whole lot of visual clutter in form of billboards and hoardings, IBM manages to stand out by simply making their billboards invasive but beneficial for the passersby.
These billboards are designed by Ogilvy and Mather, France, for IBM's People for Smarter Cities project – IBM's project to innovate data storage and usage solutions for the betterment of the planet using the available technology.
IBM protrudes some of their billboards from the top to make a rain shelter; whereas others are curved at the bottom to create a seat. Perhaps the most overzealous billboard is the one that doubles as a ramp on stairs.
While it might benefit the occasional handicapped person or the person with heavy luggage, it might become a bit of a hassle in rush hours. Apart from this minor problem, IBM has come up with the campaign that is aligned with their ongoing project of making the world a better place to live.
Some might still consider these billboards as a visual clutter, but they definitely have the capability to turn the heads and get noticed.