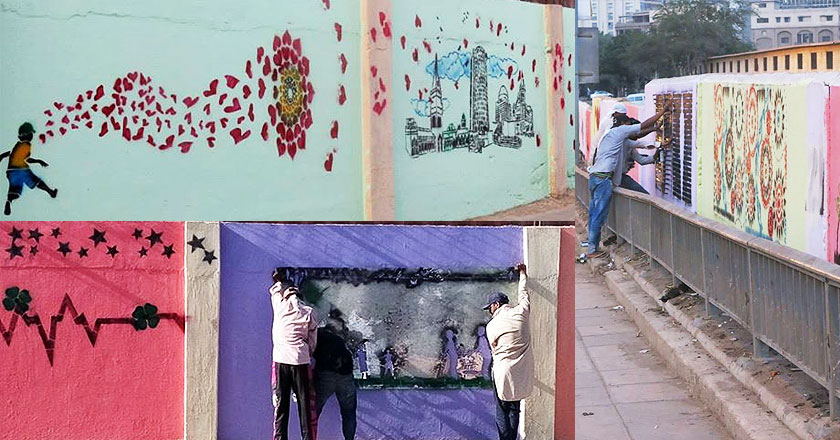 Walking through the streets of my beloved Karachi, one thing that stands out is the massive amount of graffiti on various walls. You'll find public service messages such as 'safai nisf emaan hai' covered up with political slogans and random advertisements.
The city is a hub of higher education not only in south Asia but also in the Muslim world. It is the heart of economic activities and is mostly known as the City of Lights. But we all know that there are two sides of a coin.
This is what some students of Indus Valley School of Art and Architecture pointed out. They started a campaign to remove some negative aspects through their art and drawing.
We are not new to the walls of Karachi painted with poor advertisements, cheap marketing tactics, slogans or political parties and especially stains of spitting paan.
These walls are always around us speaking out the negativity, therefore this activity has been started. The main objective is to remove the pessimism and share positive thoughts like unity and peace. This project I AM KARACHI will help artists to visually communicate to the city.
I AM KARACHI is a city-wide campaign initiated by Munawar Ali Syed with 15 artists and designers. The aim is to act as an art activism and engaging in the activity on a daily basis.
As mentioned in the post the campaign will cover 1500 walls.
For further information and pictures click here.