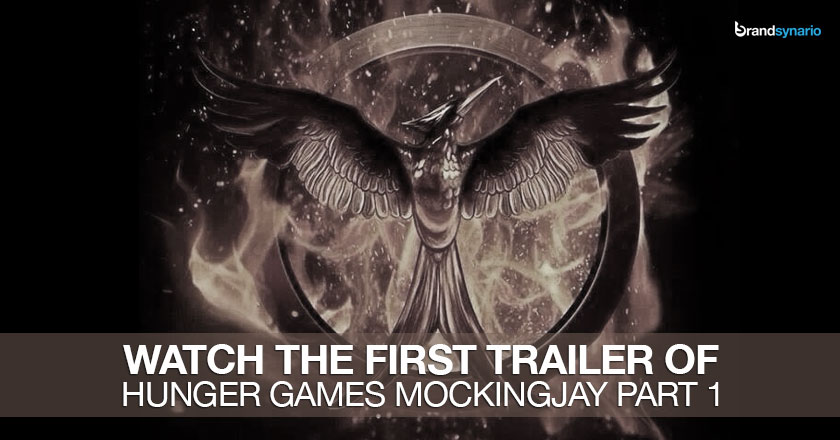 Hunger Games Mockingjay Part 1 is coming soon to cinemas around us, but great news for the Hunger Game fans is already here. First trailer of the most anticipated movie of the year by the name of 'Together as One' is out and though it shows quite less but still leaves fans simply bewildered.
Josh Hutcherson aka Peeta who was taken by the Capitol in Hunger Game's prequel is seen standing brainwashed next to Donald Sutherland aka Capitol's witty President Snow, as he makes a calm yet ferocious speech to the remaining standing sectors.
Watch the trailer here:
Sneak Peak
A sneak peak from the story line as depicted in the novel entails that Katniss who escaped with the party in movie's prequel – Catching Fire – will be settling down in Sector 13. As after her escape from the games, sector 12 (home to her) was burnt down leaving her homeless and starting her search for a new one.
While at the same time the Capitol tries to brainwash and turn Peeta against Katniss. A sample of his irony can be seen from his stoned face in the recently out trailer, while Snow delivers speech.
Another surprise awaiting Hunger Game fans is late Philip Seymour Hoffman, who will be seen in action playing his role as the game maker. Hoffman who died earlier in February this year, had already completed shooting for the upcoming two parts of the movie, the latter of which will be released in November 2015.
Hunger Games: Mockingjay part 1 will be out in cinemas by Novemeber 21 this year. Let's wait and watch as to how many dramatic climaxes have Francis Lawrence (movie's director) has planned for us in this upcoming action adventure thriller.