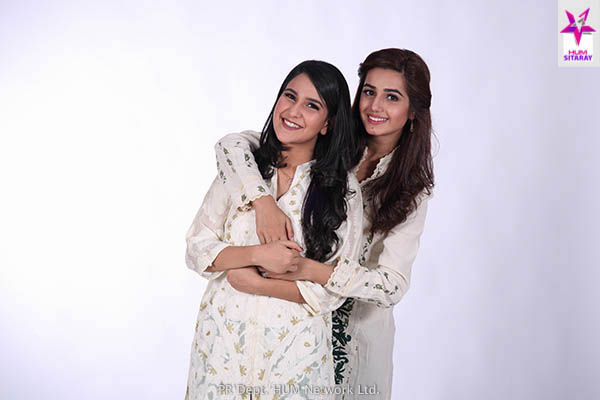 HUM Sitaray's newest drama serial Na Dil Deti featuring Humayun Ashraf and Anum Fayaz in lead roles, is a tale of two young girls left to fend for themselves after the accidental death of their parents.
Uroosa, the older of the two, is in a relationship with Saqib, who is very supportive and caring, however, Saqib's mother wants him to marry his cousin in a watta satta. Between her and her daughter they weave a web of lies and misunderstandings so that they can achieve their own ends.
Let's have a look at some pictures of the cast members below:
Read more: HUM Sitaray's Drama Neelum Kinare: Timings & Schedule
Will fate be once again cruel to the girls?
To find out, watch Na Dil Deti only on HUM Sitaray.
Timings:
Date & Times: Every Thursday & Friday at 8:00 pm
Launch Date: Oct 29, 2015
Credits:
Directed by: Asher Ali Asghar
Written by: Hina Huma Nafees & Ayesha Waqas
Produced by: Hassan Soomro
Cast: Humayon Ashraf, Anum Fayaz, Anooshay Abbasi, Imran Ashraf, Hanan Sameed, Saba Hameed, Shaheen Khan, Zainab Qayoom, Hassan Somroo
OST:
[dailymotion id="x3c14y6″]
Let's watch the promo below:
[fb_embed_post href="https://www.facebook.com/HUMSitaray/videos/993034744071256//" width="550″/]
Read more: HUM Sitaray's Drama 100 Din Ki Kahani: Timings & Schedule
Stay tuned to Brandsynario for more updates!