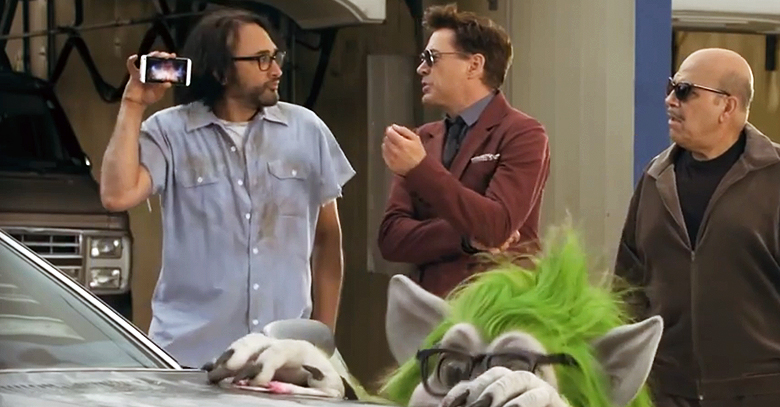 By Rozina Bhutto
American actor Robert Downey Jr. starred in HTC One's ad campaign, named Change, which was termed everything from weird to bizarre. The campaign was launched to re-invent HTC.
The campaigned revolved around what HTC stands for. Fiona Naughton, HTC's global market development director, claimed she wanted customers to feel that company was the industry's "best kept secret", The Telegraphreported.
HTC spent one billion dollars on the ad campaign which consisted of a series of TVCs; each TVC pondered on what HTC stands for and came up with suggestions such as "hipster troll carwash" or "hold this cat".
HTC released its first extended TVC of two minutes in mid-August but it failed to impress critics. The ad focused more on strengthening its position as a "Happy Telephone Company" and although the ad depicted the tagline,"Here's To Change" perfectly but it barely showed any connection with the product.
It did not tell the audience why they should purchase the HTC One and rather focused on solving the mystery of the acronym.
The first ad showed Downey Jr. arriving in a helicopter at HTC's headquarters to announce his interpretation of HTC: 'Humongous Tinfoil Catamaran'. The two-minute ad portrayed the very many suggestions that Downey and his team came up for HTC.
From 'Humongous Tinfoil Catamaran' to 'Hipster Troll Carwash', from 'Hot Tea Catapult' to 'Hold this Cat'; the ad leads to the punch line saying, "HTC is everything you want it to be." The real slogan, "Here's to Change", and meaning for HTC was revealed in the end.
Later, HTC released a shortened version of the ad called "Hipster Troll Carwash", on September 2, on television and YouTube and the response was overwhelmingly positive.
The company claims it "celebrates HTC's disruptive impact on the mobile industry over its 17-year history" with its new ad campaign starring Robert Downey Jr.