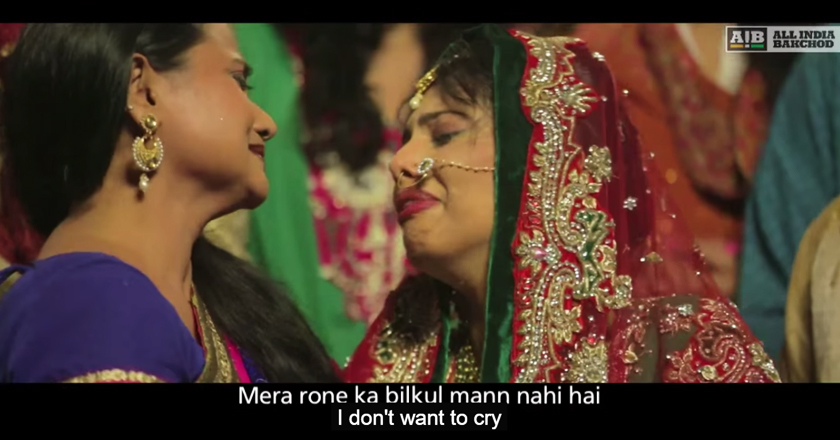 After dwelling over the mess spread by their ill-famous Roast episode, the famous Indian comedy group, AIB, (All Indian Back****) is back with another brutally honest yet hilarious video titled, Honest Indian Wedding.
The two part video about a run-of-the-mill Indian marriage sketches the story of Poonam and Pankaj, but like all other AIB's previous videos – it's harsh and hilarious, almost bordering on vulgarity; in short, everything you expect from AIB.
AIB's latest shot begins with routine groom's-family-meets-bride's-family situation but sans any superficial talks – instead, it is loaded with utter honesty that's not so prevalent, especially in such first-time meetings.
Instead of small phony chats, the dialogues include true reactions where you have the bride's family saying "Sanskari nervousness," while the groom's family responds with, "Over-enthusiastic greeting."
Hidden beneath the unrefined dark comedy, the video sheds light to the unspoken yet evident culture of big fat weddings that has not only consumed India but is also prevalent in Pakistan.
Watch the videos below: