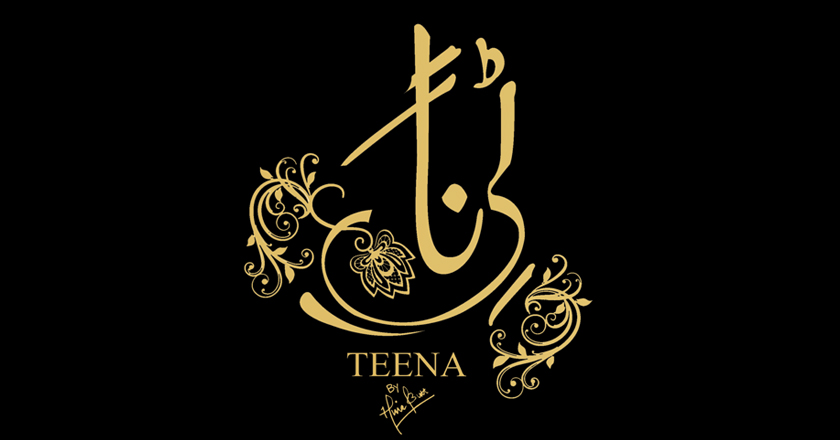 'Teena' by designer Hina Butt set to showcase "Mandana; The Ever Lasting Queen of Persia" at Bridal Couture Week 2014.
Fashion label Teena by designer Hina Butt is set to showcase its new bridal collection "Mandana; The Ever Lasting Queen of Persia" on the 2nd day of Bridal Couture Week on 12th December 2014 in Lahore.
For her BCW collection titled "Mandana; The Ever Lasting Queen of Persia", Hina Butt has taken inspiration from the Persian culture, particularly Persian carpets.
The collection is a marriage of elegance and style, featuring elaborate gowns with rich embroidery and layering in modern silhouettes such as cigarette pants, short shirts, capris and clean cuts that aptly represent the majestic Persian culture.
With red, gold and black as its dominant colours, the collection's overall aesthetic is traditional yet still possesses a contemporary perspective.
Speaking about her collection to be showcased at BCW, Hina Butt said
"BCW has always been the most exciting fashion week to me, till now we have done 2 shows with BCW, one in Karachi and one in Lahore, and each time the energy and creativity is so inspirational that helps in creating new and innovative samples. This year we are participating again and the collection we are going to showcase is totally different from previous collections, as this time we are showcasing a line with very modern cut-lines yet with very traditional details. I'm very excited, full of high hopes and I'm really looking forward to the BCW experience!"
Having first launched in November 2010, the label has since established a distinct brand presence in an increasingly competitive industry, under the philosophy of delivering luxury formal, semi-formal and bridal wear, at accessible price ranges, for fashion consumers in Pakistan and overseas.
Teena by Hina Butt's Bridal Couture week collection will be available at the brand's flagship Bridal Studio in Lahore from 1st January 2015.
For more information on the brand and its work visit here.