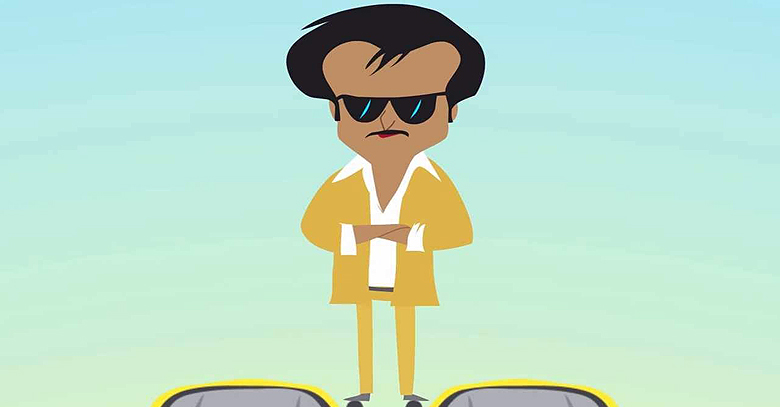 Van Damme Who? You'll be asking the same question once you see the animated clip that showcases Rajnikanth 'Thalaivar' incredible stunt that has expanded our imagination to new heights.
It was Jean-Claude Van Damme's epic split in the Volvo commercial that took the world by surprise, leaving even the most skilled martial experts in awe as the 53 year old 'Street Fighter' and the star of 'Blood Sport', performs one of the breathtaking stunts of all times.
Van Damme's epic split in the Volvo commercial was followed by many spoofs more famous of which was done by Channing 'Jenko' Tatum on the sets of 22 Jump Street.
Recently another spoof received a fair share of laughs that comes from the FTW Bangalore as they take on the Volvo epic split.
The film featured the same voice over of Jean Claude Van Damme that the Volvo commercial had but with a slight bit of twist, "an animated Rajnikanth character", who demonstrates his 'epic split', showing the world, that the Thalaivan is still the 'boss'.
The film establishes firmly that what might be epic for Van Damme is a routine task for the South Indian superstar.