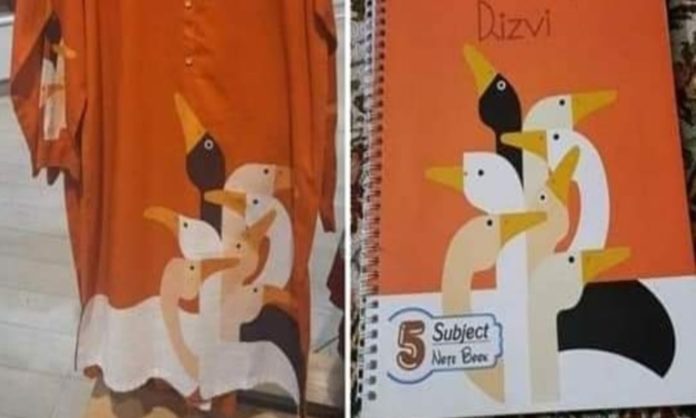 Nishat Linen has landed itself in hot waters after a design from its latest collection surfaced on the internet. Whether the designer and illustrators are burnt out or taking a break is argumentative. Regardless, the internet is not letting the brand off the hook.
Nishat Linen Designs 
You might be wondering what does Nishat Linen have in common with a book? But the netizens who were able to spot the similarity between the two have been able to get a clue. A social media user was quick to bring out the big guns as she shared a picture of her notebook and the latest Nishat Linen kurta online. The illustration on both the book and the kurta was the same leaving everyone confused.
Take a look at it.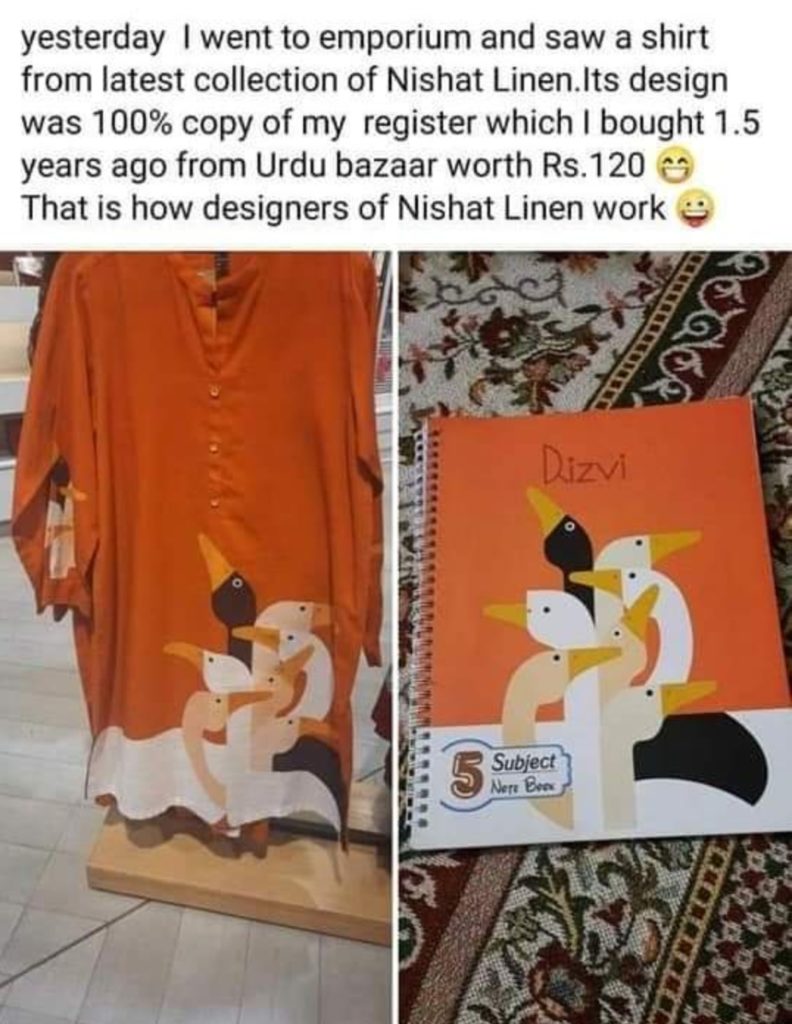 Read More: These Brands Are Offering The Winter Collection Of Your Dreams 2022
The latest design of Nishat has been copied from google, similarly as it is copied over the book cover. While people don't pay thousands for a notebook, the same cannot be said about clothes. Hence, copying designs from the internet rather than going down the creativity route can backfire big time.
Why do Brands Lack Creativity?
While many questions were raised by the netizens one of the most common was 'Why are big brands doing such things?' A similar issue was raised on social media when renowned Pakistani brands were seen selling imported products with their label. Despite the poor socioeconomic situation and inflation, people are paying for the brand's creativity and design – then why brands blatantly copy designs rather than coming up with something of their own is a mystery on its own.
Take a look at what netizens had to say.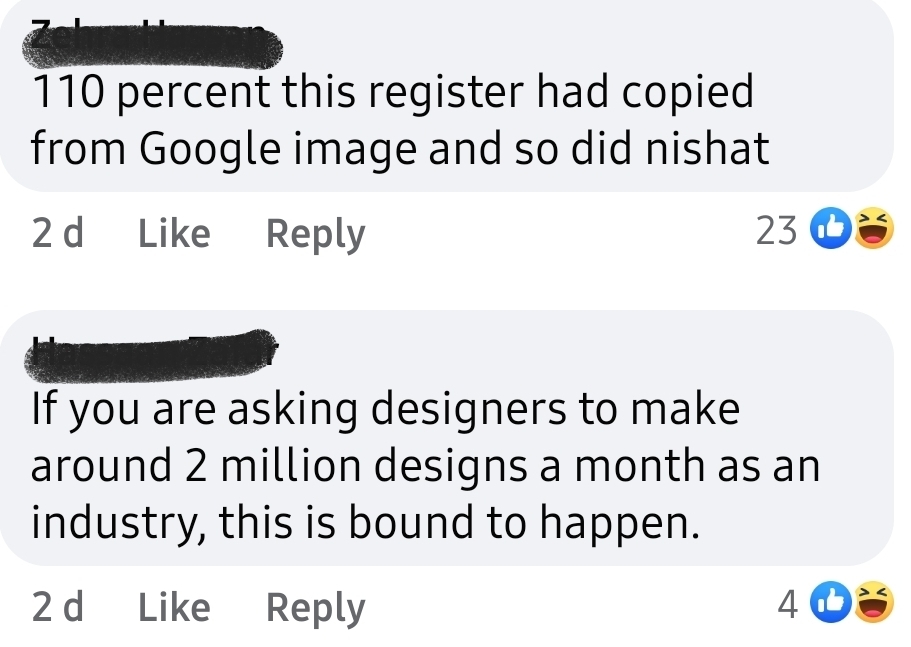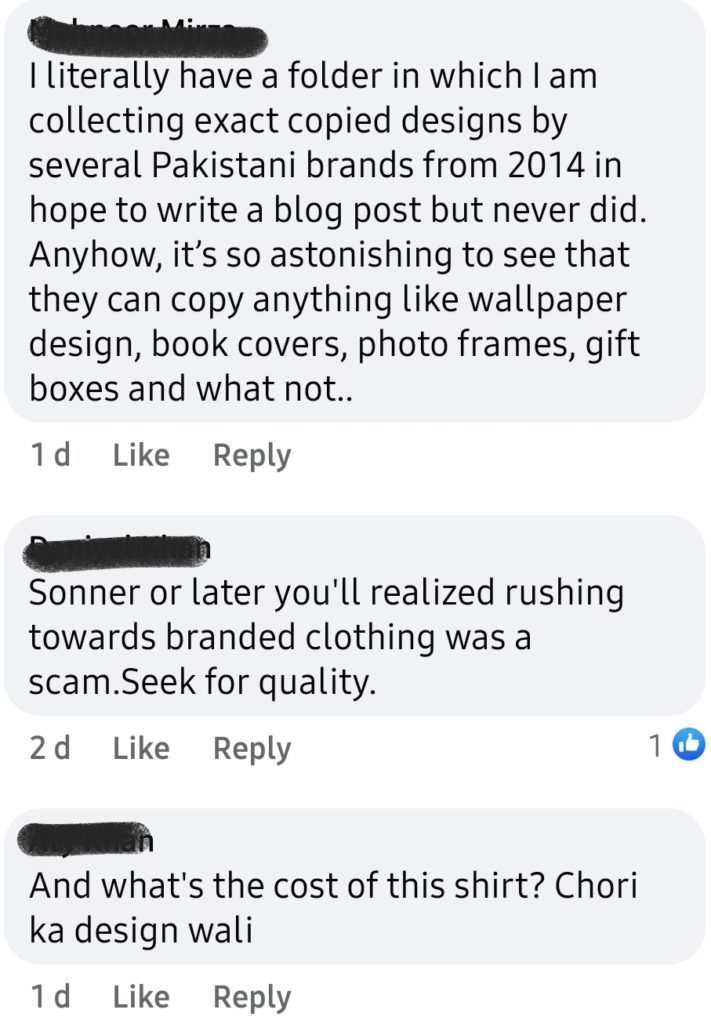 While many found the design to be ugly, others commented on how fast fashion has led to this. With brands coming with hundreds of designs every month, something like this is bound to happen.
Meanwhile, others questioned how much the design cost, since such a brand doesn't price their products on a steeper side.
What are your views regarding the ongoing controversy? Share your thoughts in the comments below.
Read More: Get all you can this 11.11 from Engine!
Stay tuned to Brandsynario for the latest news and updates.