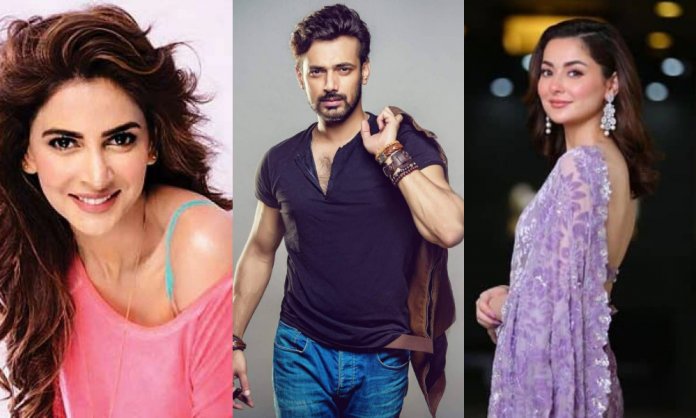 Update: 22nd April 2020:
Pakistani actor Saba Qamar has finally launched her YouTube channel after much hype. She released the first episode on Tuesday at 8 PM while teasing her fans for quite some time on her Instagram account.
Here's the teaser she had posted:
Narrated beautifully by Saba Qamar herself in the voiceover, she has brilliantly shown us her life in isolation and with beautiful poetic lines. Talking all about life and impact of COVID-19, Saba could not have pulled this off in a better way!
Check out her first episode called 'Isolation'! 
https://www.youtube.com/watch?v=YSo6CE6qwK4
---
---
If you're telling us that YouTube ain't your go-to social media platform for all the entertainment that we can promise you we're not buying that!
In fact, we're certain you must be hooked to the YouTube channels featuring your favorite comedians and beauty gurus, and pretty invested in watching those ASMR videos and latest music.
Well, it's high time you make room for all the Pakistani celebrities who have taken to YouTube and have proved to be a hit by producing some great content.
Just recently, Saba Qamar has also announced to launch her YouTube channel soon! She took to Twitter to announce this news but didn't reveal much except for the hashtag #YouTube which has left everyone guessing.
Here's her tweet!
I'm bringing you guys something very exciting and worth the wait ✨#ProductivityinQuarantine #COVID2019 #Youtube

— Saba Qamar (@s_qamarzaman) April 13, 2020
Alongside Saba Qamar, Pakistani model and actor Feroze Khan had also announced to launch a YouTube channel really soon as he has quit showbiz a few months ago to practice and preach religion.
Moreover, here are a few more Pakistani actors who have recently joined the world of vlogging and here they
1. Zahid Ahmed 
https://www.youtube.com/watch?v=fA4d5ZhN9Zg
Zahid Ahmed has recently started his own YouTube channel where he talks about issues in the light of Islam. With almost 92k subscribers, Zahid has garnered a decent number of audience in a very short span.
2. Hania Aamir
https://www.youtube.com/watch?v=bzPCl2xidT8&t=57s
Hania Aamir is loved by many because of her bubbly personality! Hania decided to make her YouTube channel just a few months ago and she now has almost 300l subscribers where she vlogs and entertains her audience.
3. Javeria Saud

https://www.youtube.com/watch?v=BaTzGTrNhHM
Javeria Saud has almost 222k subscribers on her YouTube channel. Javeria mostly has focus set on lifestyle where she talks about home-keeping, cooking and so much more.
4. Nadia Khan
https://www.youtube.com/watch?v=6EP6OKwJltM
Nadia Khan was among the very first Pakistani celebrities who made her YouTube channel. From lifestyle tips and hacks to beauty tips, Nadia shares it all. Nadia almost has 700k subscribers on her YouTube channel which is incredibly a lot!
5. Hira Tareen 
https://www.youtube.com/watch?v=vHsCdegQFH0
With almost 53k subscribers Hira's channel has got all the best fashion, lifestyle and skincare tips. She also shows us some exclusive behind the scenes videos for her shoots with magazines and all that prep which goes on for fashion week; not to forget her travel vlogs with husband Ali Safina, and also 'get ready with me' videos for events.
6. Juggun Kazim 
https://www.youtube.com/watch?v=xiAMynlggMs
Winning the fans with 410k subscribers, Juggun Kazim's channel is systematic and she has categorized the kind of content she posts one after another. On her channel, you will mostly find beauty, health, and food/diet-related videos. She seldom posts such videos too where she has a heart to heart with her fans and subscribers!
7. Ayesha Omer
https://www.youtube.com/watch?v=dOvssQ971Zg
The Bulbulay's khoobsurat starlet has about 93k subscribers on her YouTube and you can see her daily life on her channel. The first video she posted was about an orphanage; Sirat-ul-Jinnah followed by content that revolves around her lifestyle and fitness. Her videos are insightful and you can certainly learn a thing or two about having a healthy lifestyle.
8. Hina Altaf 
https://www.youtube.com/watch?v=qdYwUq8JEzw
Another celebrity who has joined the bandwaggon of YouTube vloggers is Hina Altaf with 125k subscribers! Hina does quirky challenges with her friends, plays dress-up, gives fabulous outfit ideas, discusses healthcare, beauty, and fitness. Moreover, she collaborates with a dentist and aesthetician Dr.Hina Siddiqi who gives skincare tips and is very well versed in the field which is lauded by the followers and is extremely helpful.
9. Bilal Khan 
https://www.youtube.com/watch?v=98mevCHIeTk
The singer/heartthrob of Pakistan is seen producing some quality content on his YouTube channel where he shows us how he works on his new tracks and prepares for his concerts. Bilal also invites different celebrities on his vlogs such as Mahira Khan, Mawra Hocane, Maya Ali, Kubra Khan, Iqra Aziz and others.
So guys which celebrity is your favorite? Tell us in the comment below.