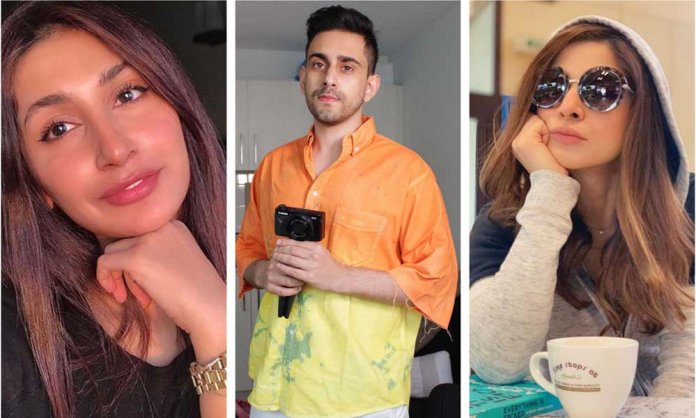 If you're telling us that YouTube ain't your go-to social media platform for all the entertainment that we can promise you we're not buying that!
In fact, we're certain you must be hooked to the YouTube channels featuring your favorite comedians and beauty gurus, and pretty invested in watching those ASMR videos and latest music.
Well, it's high time you make room for all the Pakistani celebrities who have taken to YouTube and have proved to be a hit by producing some great content.
So scroll down to find out which Pakistani actors you must follow on YouTube for all the best content!
With almost 53k subscribers Hira's channel has got all the best fashion, lifestyle and skincare tips. She also shows us some exclusive behind the scenes videos for her shoots with magazines and all that prep which goes on for fashion week; not to forget her travel vlogs with husband Ali Safina, and also 'get ready with me' videos for events.
Winning the fans with 410k subscribers, Juggun Kazim's channel is systematic and she has categorized the kind of content she posts one after another. On her channel, you will mostly find beauty, health, and food/diet-related videos. She seldom posts such videos too where she has a heart to heart with her fans and subscribers!
The Bulbulay's khoobsurat starlet has about 93k subscribers on her YouTube and you can see her daily life on her channel. The first video she posted was about an orphanage; Sirat-ul-Jinnah followed by content that revolves around her lifestyle and fitness. Her videos are insightful and you can certainly learn a thing or two about having a healthy lifestyle.
Another celebrity who has joined the bandwaggon of YouTube vloggers is Hina Altaf with 125k subscribers! Hina does quirky challenges with her friends, plays dress-up, gives fabulous outfit ideas, discusses healthcare, beauty, and fitness. Moreover, she collaborates with a dentist and aesthetician Dr.Hina Siddiqi who gives skincare tips and is very well versed in the field which is lauded by the followers and is extremely helpful.
The singer/heartthrob of Pakistan is seen producing some quality content on his YouTube channel where he shows us how he works on his new tracks and prepares for his concerts. Bilal also invites different celebrities on his vlogs such as Mahira Khan, Mawra Hocane, Maya Ali, Kubra Khan, Iqra Aziz and others.
So guys which celebrity is your favorite? Tell us in the comment below.