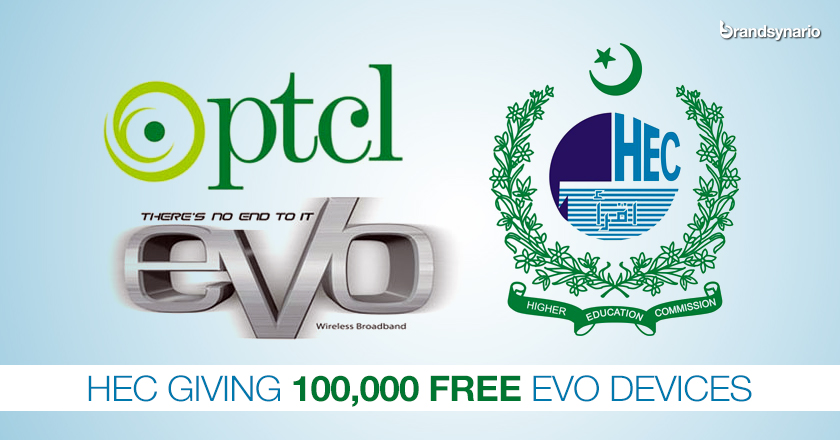 Higher Education Commission (HEC) signed an agreement with Pakistan Telecommunication Limited (PTCL), one of the biggest internet providers in Pakistan, to distribute free EVO devices (wireless internet service) to eligible students under the Prime Minister's Laptop Scheme.
While the laptops make the computer portable for the students, there is always the need of internet connectivity to make the experience more convenient. In this regard, an agreement signing ceremony between HEC and PTCL was held at HEC Secretariat on Friday. PTCL (Corporate Sales) Executive Vice President Muhammad Basharat and HEC (IT) Director General Anwar Amjad and Qureshi signed the agreement.
EVO devices will be delivered to HEC in batches in three months, which will be a total of 100,000 devices and HEC will make the payment against the device cost to PTCL as per agreement.
PTCL said that it will have to block any devices available for sale or found to be resold in the open market. The device shall be activated within 72 hours from the time a request is submitted by the student at PTCL customer centre. The service shall be activated to the default package, but after one month the device may be continued with default package or the students can avail any EVO package with 20% discount.