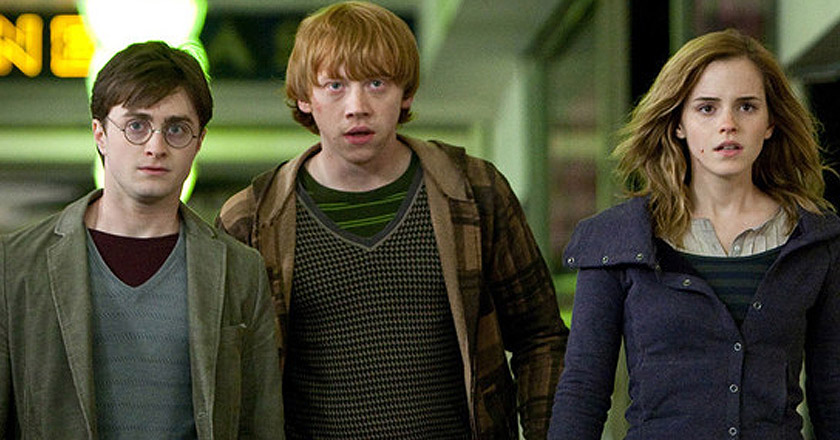 The Harry Potter craze isn't over yet, the Universal Studios bring Hermoine, Ron and Harry back together for another adventure.
Following the final movie of Harry Potter series, "The Deathly Hollows", Universal Studios has decided to surprise the potter fans with another treat at the newly built Harry Potter amusement park. A new small clip in extension to the final movie, featuring Hermoine, Ron and Potter himself is currently under the making, in which the trio breaks in Gringotts to look for a mysterious weapon that can help them kill Lord Voldemort.
This clip will be shown during a 3-D ride, due to open at the Harry Potter Amusement Park this summer.
According to the Universal Orlando Website,"Harry, Ron and Hermione break into Gringotts bank to retrieve a magical object that will help defeat Lord Voldemort,"
The ride itself seems to offer a once in a life time experience and along with the screening of this new clip, it is definitely a must try for everyone. As for Rowling, the author of Harry Potter series is currently busy turning another of her marvelous book from 2001 by the name of "Fantastic Beasts and Where to Find them" into a movie to be released in 2016.