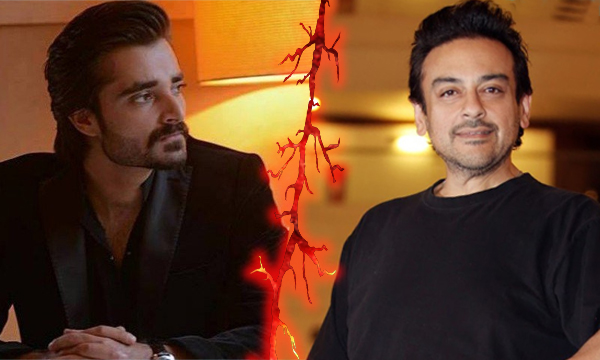 Pakistani singer Adnan Sami has finally received his Indian citizenship. Many eyebrows were raised including Hamza Ali Abbasi's, the beloved celebrity on social media. He took to his Facebook account to comment on the situation.
"We made Adnan Sami a star when he was over 100 kilograms and made Sargam a huge hit."
Previously, Sami passed derogatory remarks regarding Pakistan and his association with the country.
[fb_embed_post href="https://www.facebook.com/182248258505523/photos/a.266364016760613.62964.182248258505523/1014040298659644/?type=3&theater/" width="550″/]
"Musical sensation Rahat Fateh and popular actors like Ali Zafar, Fawad Khan and Mahira Khan are excelling globally yet proud Pakistanis giving back to their country,", Abbasi retorts.
Abbasi leaves a message to the singer: "I actually wish Adnan Sami (former British citizen) best of luck in India till he finds a new country with better economic prospects."
Renouncing citizenship is not a new phenomena.Millions hv dn it 2 live in places of their desire! India is my home & I love it! Get over it!

— Adnan Sami (@AdnanSamiLive) November 17, 2015
Ouch! Now that burns. Good job Abbasi on being politically correct and getting the message delivered in full blow. After many sensational posts, he is learning to tone down.