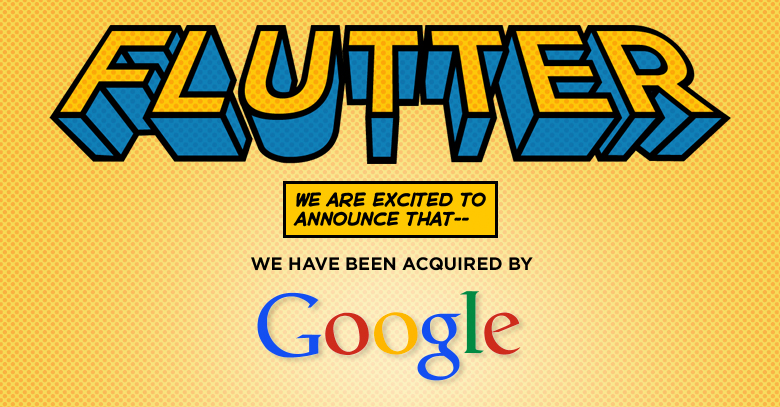 By Ufaq Ashfaque
Google took over Flutter, a gesture recognition specialist, located in San Francisco in a bid to increase its ever-growing product portfolio.
Google has already ventured into Google glass, Project Loon, smart watch and so on.
Flutter confirmed the acquisition on their homepage on Wednesday, "Today, we are thrilled to announce that we will be continuing our research at Google. We share Google's passion for 10x thinking, and we're excited to add their rocket fuel to our journey."
Google also confirmed reports about taking Flutter on board, "We're really impressed by the Flutter team's ability to design new technology based on cutting-edge research".
Flutter is renowned for controlling media playback through gestures which are recognized with the help of a webcam.  With their association with Google, Flutter will be running new projects and initiatives that it plans to take.
Navneet Dalal and Mehul Nariyawala, founders of Flutter, used to work at Google after their first project, Like.com, was acquired by Google in 2010 so it will not be new for them to work for Google again. The other four team members, with excellent image and gesture recognition skills, will also join Google.