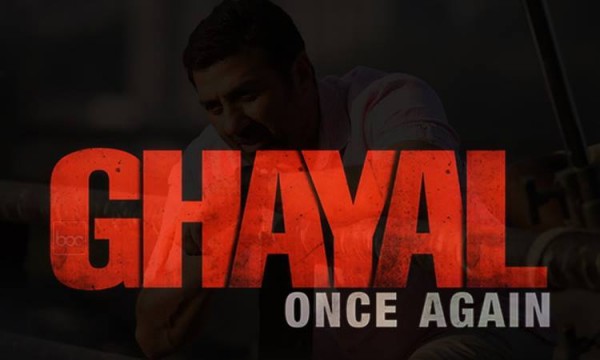 After a long hiatus of 17 years, Bollywood's Hulk with his " Dhai Killo Ka Haath" , Sunny Deol is back with a bang with the latest movie "Ghayal Once Again". The intense trailer of his directorial endeavor is now out and is loaded with dollops of cut-throat action!
The sequel to Deol's 1990 blockbuster movie, "Ghayal", its second part will continue from where its predecessor left off. While it was based on a true tale where a young guy was falsely accused, for murdering his brother, Ghayal Once Again will continue the story where Sunny will strike the silver screen with his iconic character of Ajay Mehra.
The trailer has a voice narration of Om Puri who introduces 4 youngsters who get caught get in the clutches of an evil industrialist. Of course, the angry macho man Sunny Deol will be playing savior with his proclamation of being the true representation of truth.
Check out Ghayal Once Again's trailer for yourself here.
[dailymotion id="x3d9f12″]
While there were high gossips that Deol will be debuting his own son to play the role of one of the youngsters in the movie, he hushed all the rumors by saying,"Had I taken my son in the film then nobody would have seen me!"
At the launch event of the trailer, the excited actor also said, "I think I have done a lot of films in which my characters have been really good. I might look into those movies for exploring the idea of sequels depending upon the performance of Ghayal Once Again."
Produced by Dharmendra the film is slated for a January 15 release.